Romblon Island is one of the Philippine "new pearls" for its white sand beaches, crystal clear waters, and lush green mountains.
Romblon Island is one of the three largest islands in the province of Romblon in the Philippines. The other two islands are Sibuyan and Tablas. The island is small (15 km long) and, according to those who have visited here, is a paradise far from mass tourism. Romblon is located at the end of the so-called green island Passage, which biologists say is the most diverse underwater ecosystem in the world.
7 THINGS TO DO ON ROMBLON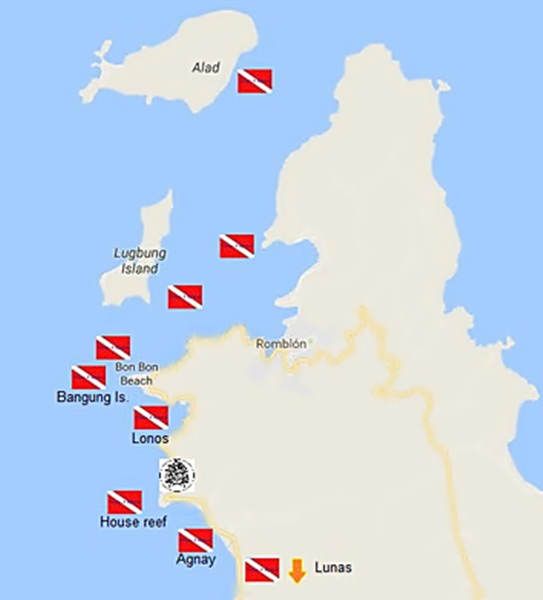 1. Dive around Romblon island
This island is the mecca of excellent diving. In addition, in its waters, you will find a Spanish galleon and some sunken ships from the Second World War. Therefore, one of the things to do in Romblon is to explore its seabed. Near San Pedro Beach, you will find Dumagat Freedive, Romblon Fun Divers, or Romblon Pirates Dive Shop. There are also other diving operators called Sonofa Reef, closest to the village, or The Three P, near the Krimphoff resort.
Nine diving points in Romblon, you can see on the map. Divers can dive at nearby islands such as Logbon, Island, Tablas, Sibuyan, Banton, or Simara. Prices for dives range from 1,700 pesos.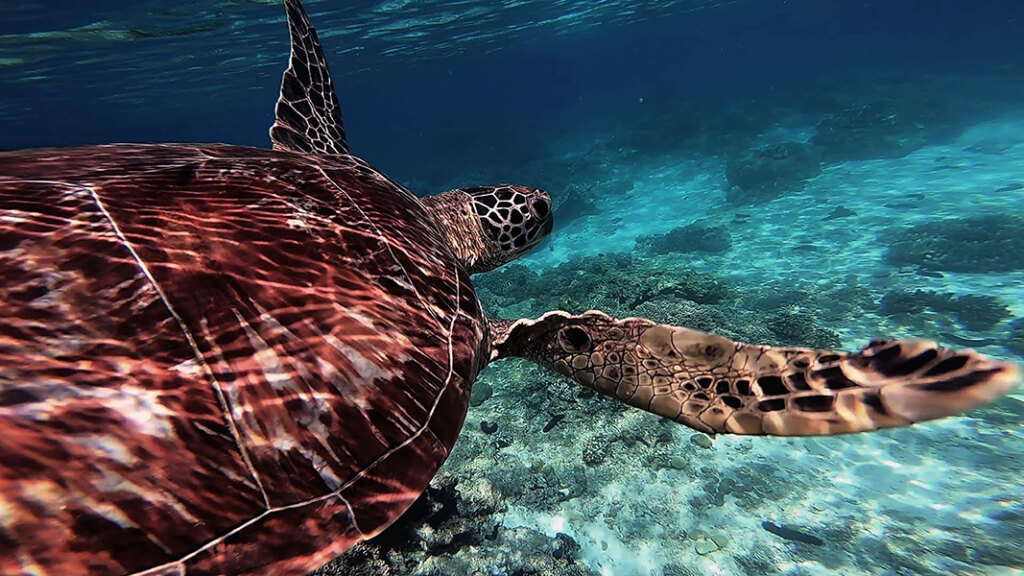 2. Swim with turtles in the Agpanabat Marine Reserve
The coral of the Agpanabat Reserve is in good condition, and the marine life delights with abundance and diversity. And you will also see turtles! You will have to pay a modest fee of 10 pesos per visit. If you are keen on snorkeling, you need to visit the Romblon tourist office and talk about tours to marine reserves because there are 17 marine reserves around the island with good snorkeling.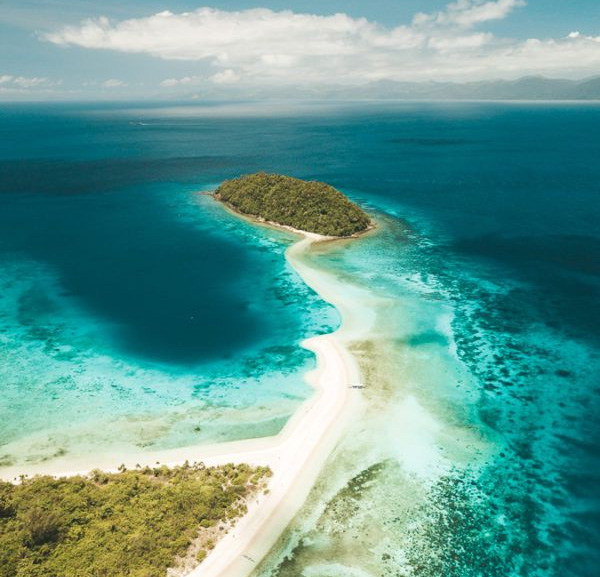 3. Explore Bonbon Beach on Romblon
Bonbon Beach is one of the most stunning beaches in the Philippines and the most fantastic sandy tongue in the world. In addition to the undeniable beauty of the sand, this beach is famous for the clear and transparent water of the surrounding sea. The beach is located 3 kilometers from the town of Romblon, and you will not need even ten minutes to get to this paradise, which looks even more impressive at low tide. At this time, you can walk along the sandy tongue connecting Romblon with the small uninhabited island of Bang-Og.
You may get stuck at high tide if you explore a nearby island. Therefore, we recommend you check the tide table and visit the beach at the perfect time to see Bon Bon Beach in all its glory. You will need to park your motorcycle in the parking lot and walk for about 5 minutes until you reach the sandy tongue. Access is free, and you will not find a bar or hotel on Bonbon Beach – you will have to bring food and water.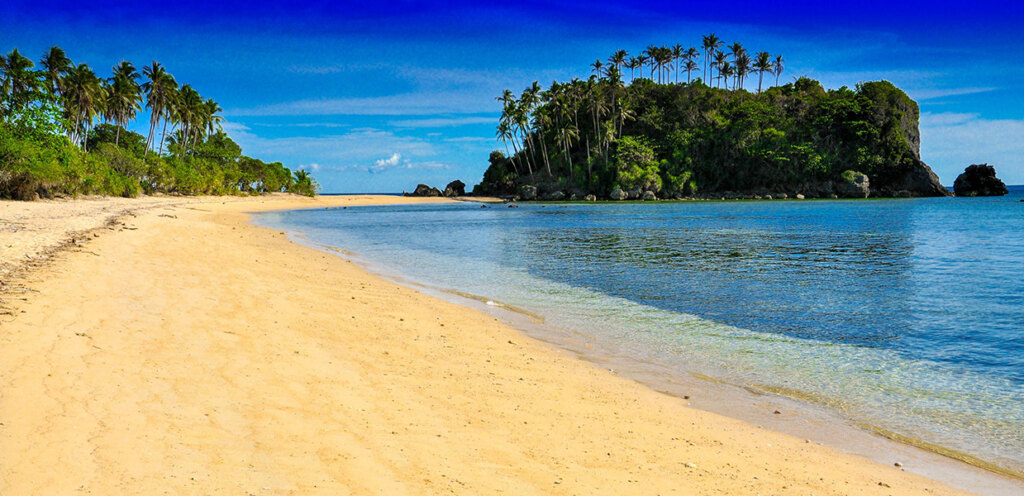 4. Relax onTiamban Beach on Romblon
Tiamban Beach will become your favorite beach for several reasons: fine white sand, calm, clear waters, and the shade of palm trees that will shelter you from the sun while you enjoy this place. Admission to visit the beach will cost 50 pesos; there is a small restaurant, and you can order drinks, something fresh, and snacks such as chips or sandwiches.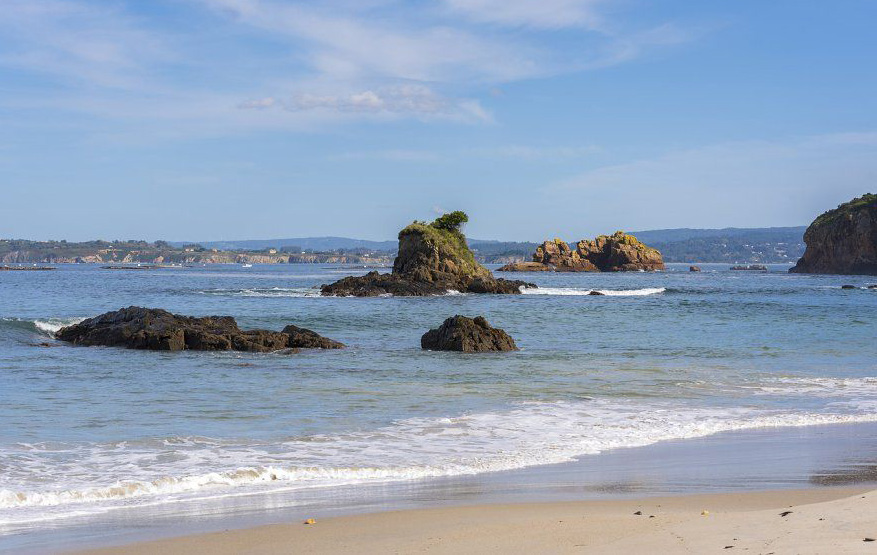 5. Enjoy been on Talipasac Beach or San Pedro Beach
Two more things must be done in the island, enjoying its San Pedro beaches and Talipasac. San Pedro Beach is never crowded. A little more hidden than the others, half an hour by motorcycle from the town of Romblon, this tranquil beach has enough shade to devote an entire day to it. There is a small resort where you can order food and drinks, and you will find hammocks here! Admission costs 50 pesos per person. Don't forget your snorkeling gear because here is the San Pedro Marine Reserve. You will find simple rooms with sea views for 800 pesos per night if you want privacy.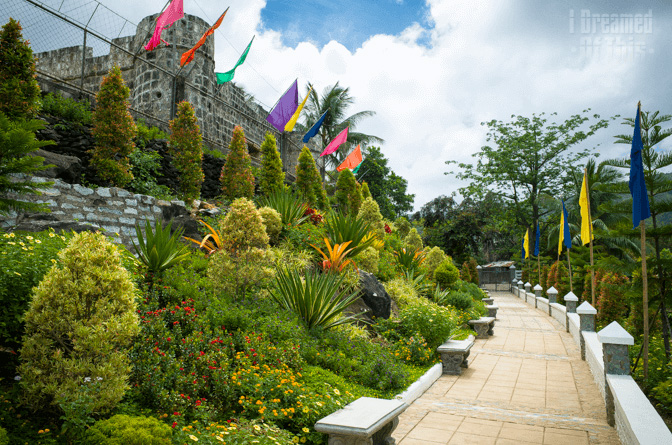 6. Take a walk around Romblon town
Island's capital is a small but pleasant town. Walk to places such as St. Joseph Cathedral and its bell tower dating back to the XV century: the fountain of Bethlehem, also of the colonial era and with a poster entirely in Spanish, as well as more than 40 colonial buildings of Romblon.
You will also encounter several bridges of the Spanish era, still intact, most of which are coral! The Rio Casalogan Bridge, Romblon Bridge, and Belen Bridge are critical cultural sites by the National Museum of the Philippines.
Staying in Romblon is impossible without visiting one of its marble quarries and factories. Comparable to the Italian Carrara, the world-famous Romblon marble comes in a range of shades from white to black with intermediate shades of mottled white, tiger white, and onyx. A guided tour of one of the marble factories gives an idea of how to create works of art.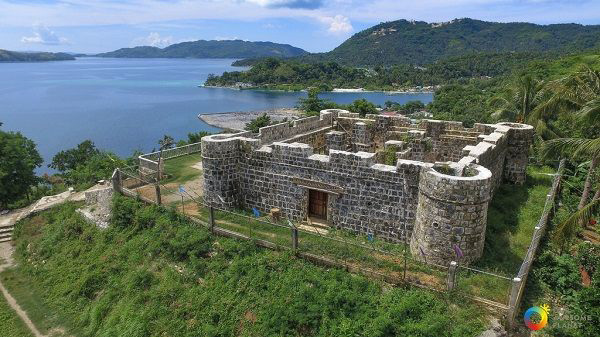 7. Discover the history of Fort San Andres
Another thing you can do in Romblon is to explore the Spanish fort of the XVI century. It will be interesting to enter the structure built by the Spaniards to protect the city from pirate attacks. The defense offers a breathtaking view of the city of Romblon and the neighboring islands. You need to pay a modest donation for its preservation.
Here you can choose the most exciting accommodation option on Romblon and book it online in advance:
Read about other great places in the Philippines