In recent years, the third largest island in the group of the Calamian Islands in the Sulu Sea – Coron Island, has become increasingly popular. It is a mandatory destination for visiting Palawan divers, snorkelers, and lovers of beach holidays and picturesque landscapes.
Coron town
The town of Coron is of little interest to tourists. The town is on Busuanga Island. Travelers use it to head to the nearby islands such as Malcapuya or Banana Island. Most of these small islands are uninhabited.
Busuanga island
The neighboring island of Busuanga receives all tourists. Tagbanwa tribe living on Coron Island and owning the island keeps most of the island closed to visitors. Thus, you will have to get to Busuanga Island and live on this island all the time you visit. Rent a boat in the port of Coron Town for a private tour to Coron and the surrounding islands, or buy a package tour.
Busuanga and Coron are single tourist areas so we will talk about exciting places on both islands.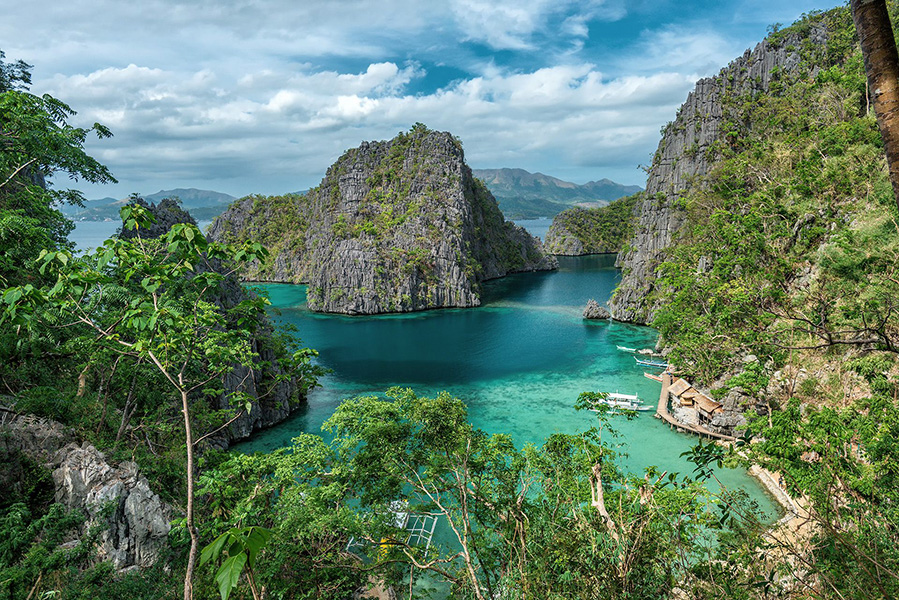 You can get to Busuanga/Coron from other places in the Philippines by plane or ferry.
From Manila to Coron by airplane   
The city has Busuanga Airport (Francisco B. Reus Airport, USA), which accepts flights from Manila, Clark, and Cebu. Mountains surround the airport, so keep in mind that cancellations and delays of flights to Coron are not uncommon. Although if you book in advance, flights from Manila to Coron are not expensive. 
| | | |
| --- | --- | --- |
| Transport Name | Route Time | Price |
| Cebu Pacific Economy | 05:50 - 07:00 | $90 |
| Cebu Pacific Economy | 07:05 - 08:10 | $104 |
| Cebu Pacific Economy | 08:20 - 09:30 | $115 |
| Philippines AirAsia Economy | 10:25 - 11:30 | $123 |
| Philippine Airlines Economy | 12:50 - 14:05 | $116 |
| Cebu Pacific Economy | 14:10 - 15:20 | $129 |
| Philippine Airlines Economy | 16:25 - 18:00 | $72 |
From Manila to Coron by ferry   
The Manila to Coron ferry departs every Friday at 7:00 and 19-00. The fare rate is $32-43. Travel time from Manila to Coron is approximately 11 to 13 hours.
From El Nido to Coron by ferry   
A high-speed ferry is one of the most common ways to move from El Nido to Coron. Two companies provide daily sailing on such a ferry. The transfer takes about 4 hours. Here are the links by which you can buy tickets for the ferry from El Nido to Coron.
| | | |
| --- | --- | --- |
| Transport Name | Route Time | Price |
| Phimal Fast Ferry High-Speed Ferry | 08:00 - 12:00 | $48 |
| Judy Ferry Travel Tourist | 12:00 - 16:00 | $60 |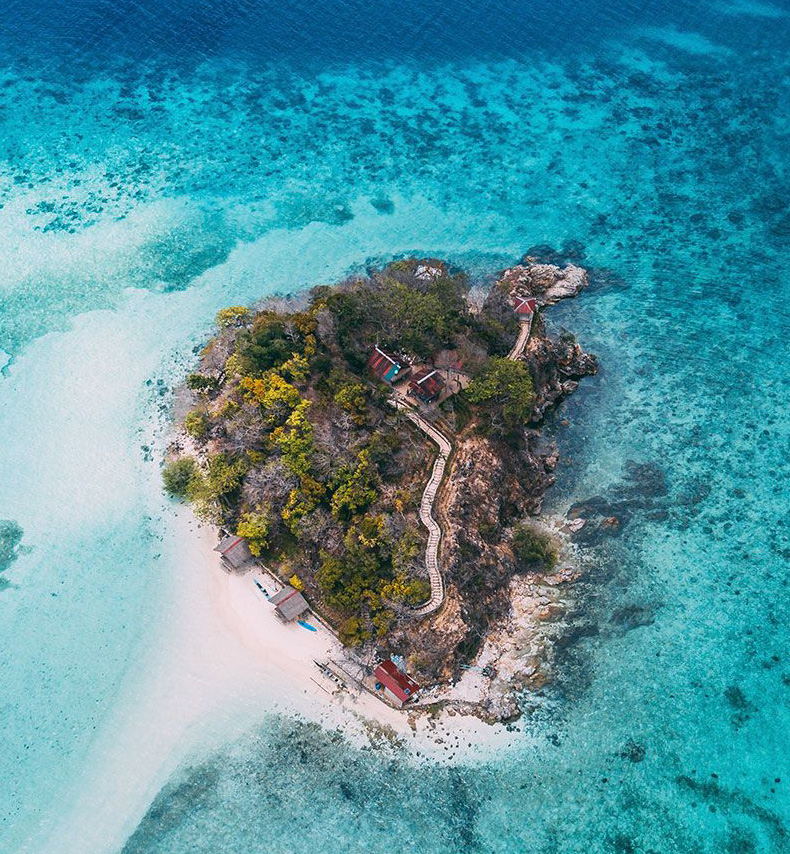 1. Try Island hopping on the Coron
Island hopping is very diverse. You can visit lakes and lagoons, sunbathe on snow-white beaches, go snorkeling, and get acquainted with the local flora and fauna. Don't miss the opportunity to snorkel. Read more about snorkeling in the Coron area in the related post – Snorkeling near Coron Island.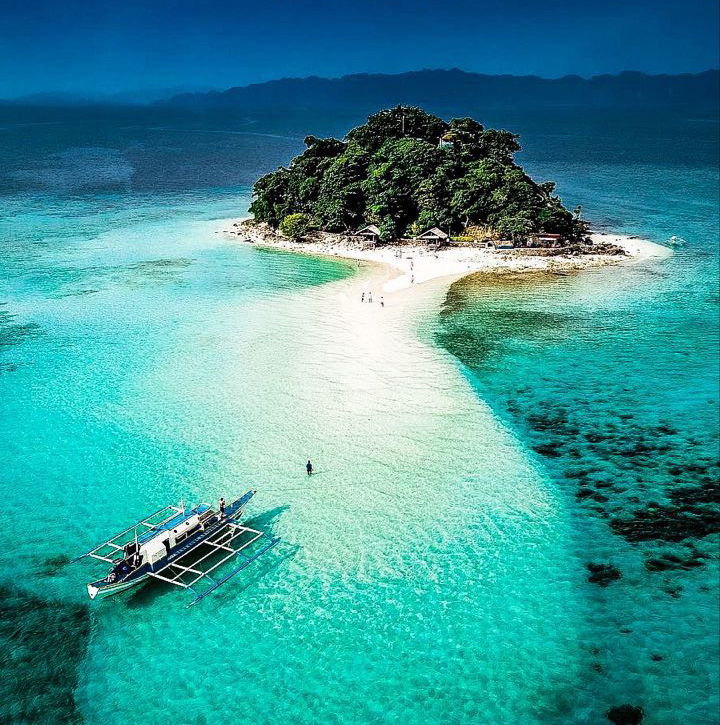 Ultimate Tour, organized, for example, by CTPH TOUR, will introduce you to places such as Twin Lagoon, Twin Peak, Skeleton Wreck or Malwawey Reef, CYC Beach, White Beach Sand and allow you to explore Siete Pecados for about  $45.00 per adult.
Super ultimate tour from Travel Palawan will reveal to you the beauty of Kayangan Lake, Twin Lagoons, Barracuda Lake, Skeleton Wreck, Siete Pecados, Malwawey Reef Coral Garden, CYC Beach for about the same price as the previous tour.
Here, you can view prices for package tours and tour descriptions from Calamian Islands Travel & Tours.
As a rule, the cost of tours includes lunch during the tour and a fee for visiting attractions. The main drawback of a package tour is that you will always be surrounded by a crowd of other tourists eager to relax in a secluded corner of nature.
2. Explore Coron lagoons and lakes
Visit places such as Kayangan Lake and Barracuda Lake; Twin Lagoons, Green or Blue Lagoon; Atwayan Beach, Smith Beach, and Banul Beach. Tourism has been here for a long time. So, you can have many tours of the surrounding islands.
Kayangan and Barracuda are close to each other. Thirty minutes by boat from Busuanga and ten minutes from one to the other.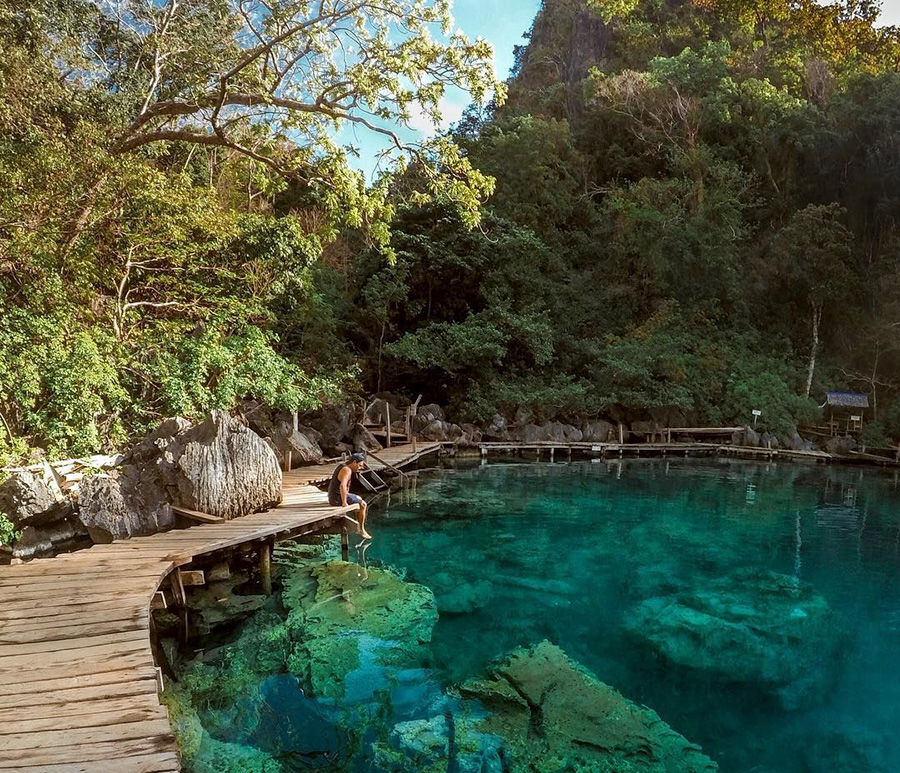 Kayangan Lake
This lake is the cleanest in the Philippines! Ancient, dark rocks surround an aquamarine lake with crystal clear. Visibility is up to twenty meters down.
Way to Kayangan Lake
The way to the lake lies through the mountain by ladders and in some places by cut steps. You first need to climb up a hundred degrees, then go down. For an adult – it's not hard; with a small child – there may be problems. But at the top, there is a classic observation deck from which you can admire the surroundings and take unforgettable pictures.
Follow the rules of the place
Along the lake's shoreline are wooden decking and benches where you can undress. Swimming in the lake is allowed only in specially delineated buoy zones and only in life jackets. Try to sail away from the shore and enjoy the feeling that you are hanging over a bottomless blue abyss below. It is a sense of unreality of what is happening.
Plan you trip
Plan to get here early in the morning, before the participants of the package tours appear. Or go here by noon, when tourists reach for lunch. You do not want to feel like a frog in a crowd of other tourists and stand in line for half an hour to take a photo. Wear something more reliable than slates to make it easier to climb the mountain. The cost of visiting the lake is 300 pesos.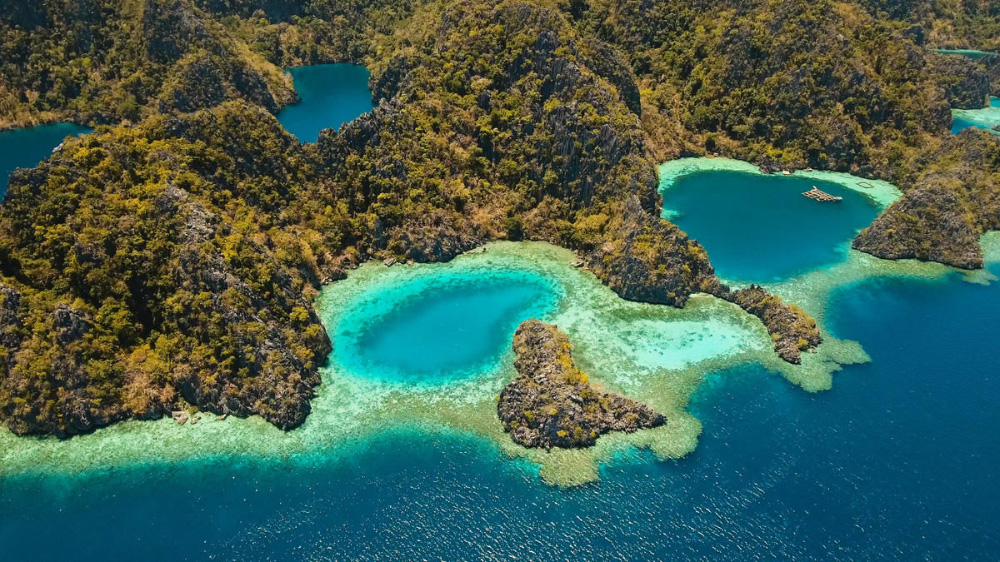 Barracuda Lake
It got its name because of its elongated shape. They also say that there is a legend of a local tribe. A giant barracuda sailing from the sea through underground passages and guarding the lake. A bottomless and transparent lake among black volcanic rocks is excellent for diving and popular with divers. But it will not be so interesting for snorkelers here.
The lake is separated from the ocean by a karst wall and has three layers of water: fresh (upper layer), sea (lower), and hot water in the middle layer. These layers do not mix: there is a sharp jump in temperature between the layers – the so-called thermocline. And the "walls" of the lake, rising to a hundred meters high and going deep into the clear water, resemble the walls of Gothic cathedrals. The fee for visiting is 250 pesos.
Coron Island Lagoons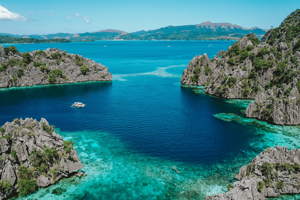 Twin Lagoons
Located 5-10 minutes from Lake Barracuda, are two small bays with turquoise water and picturesque rocks covered with tropical vegetation. These bays are connected by a passage that opens after lunch at low tide. And to get into the hidden bay at high tide, you can use the stairs laid on top.
The thermocline in this place is observed at a depth of two meters, so you can safely dive without diving equipment. There are not many living creatures in the lagoon, but at the bottom, you can see corals that are pretty unusual for these places. You have to pay 200 pesos to visit the lagoon.
The Green Lagoon
The Green also known as Blue Lagoon is not as popular among tourists as the twin lagoons, although it has surprisingly clear, emerald, transparent water and is surrounded by majestic rocks. Moreover, there is a reef near the lagoon, which can please snorkelling enthusiasts.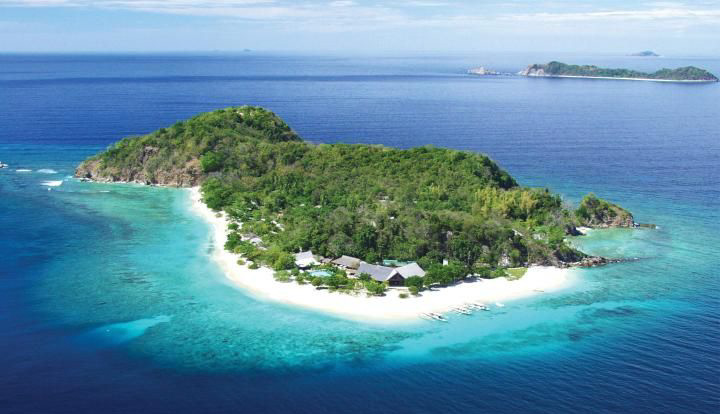 3. Take individual tours on Coron
Choose according to your preferences. There are enough tours for a couple of weeks. In addition, there is no shortage of boat captains advertising individual tours. It is most convenient and cheaper to book unique tours in hotels, agencies, or diving centers and not at the marina.
It will be cheaper to rent a boat with a captain for a private tour on the pier in the evening. But remember that, in addition to paying for a tour, you must pay fees for visiting each point.
Payment for individual tours
To visit almost all attractions in the Coron area, tourists need to pay 100-300 pesos per person. You will likely have to walk with the captain to the nearby market to buy food. The next day while you enjoy the beauties of the Coron captain will cook lunch for you. The advantage of this way of visiting attractions is that you can decide for yourself which to see and what to call.
Plan for one day tour
For example, suppose you want to spend the whole day on a private tour to Coron. In that case, you can plan to visit Kayangan, Barracuda, and Twin Lagoon. Start your journey from the point farthest from the city, Atwayan Beach. Be there before the bulk of tourists.
If you have a couple of days at your disposal use them this way.
Plan the Busuanga route on the first day
Busuanga → Kayangan Lake → Barracuda Lake → snorkeling at Smith Coral Garden → Banul Beach (lunch) → Twin Lagoon → Busuanga.
On the second day
Take the Busuanga route: Green и Blue Lagoon → rest on one of the beaches → snorkeling on Malwawey Coral Garden → Busuanga.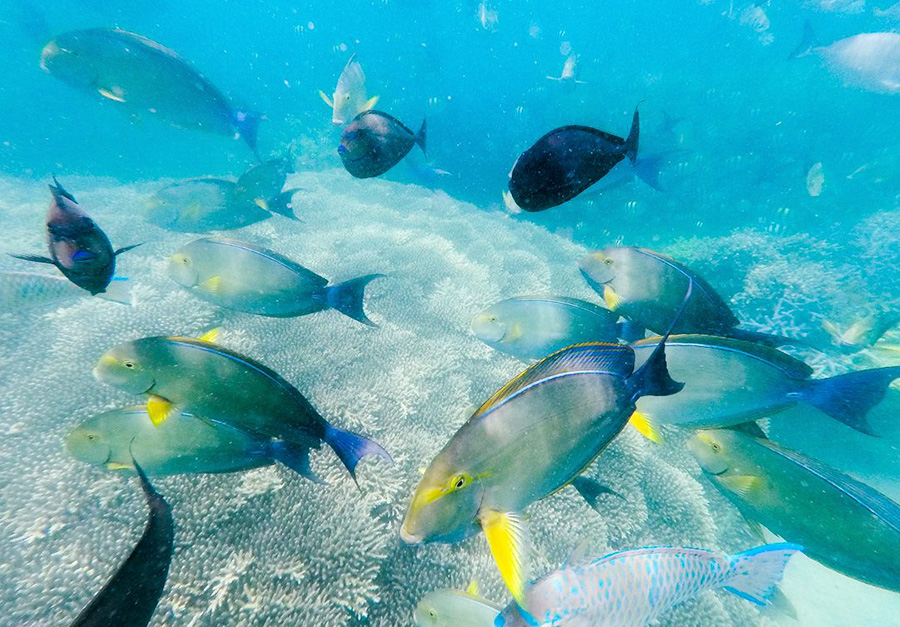 4. Don't miss the opportunity to dive on Coron
Dive into the azure waters of Japanese gunboats sunk during World War II. The Lusong Gunboat, located near the island of Luzon, is one of many Japanese boats sunk during the bombing of the United States in 1944. The sunken vessel was practically not damaged and resided 11 meters underwater.
At low tide, the stern of the boat approaches the water's surface. You even can snorkel near a sunken vessel. After 70 years of being underwater, the whole life has formed around the boat's wreckage. Here you will see an abundance of soft corals, sponges, and schools of fish.
Sangat Gunboat
Another Sangat Gunboat resides near the island of the same name. The boat sits on the stern, and its nose looks to the surface. The bow is about 4 meters from the surface of the water. The hull of the boat is exceptionally preserved.
Japanese ship Wreck Nansin Maru
Not far from Malajon Island or Black Island is the sunken Japanese ship Wreck Nansin Maru, also called Black Island Wreck. It is a popular diving destination and is suitable for underwater photographers. But since the wreck resides at a depth of 21-32 meters, it is unsuitable for snorkelers.
Barracuda Lake
Visit Lake Barracuda with its famous impressive thermocline. This lake is separated from the ocean by a karst wall and has three layers of water. The lower layer is seawater, the middle layer is geothermal, with hot water, and the upper layer is fresh water. Interestingly, the water layers do not mix. If you want to experience this extraordinary effect, you should go down to a depth of up to 18 meters since that is where the strongest thermocline is.
Swim with dugongs
Do not miss the opportunity to swim next to the dugongs, whose name translates from Malay as "sea maiden" or mermaid. Dugongs are herbivorous mammals, measuring 2-4 meters. They are very calm and peaceful. Swimming with dugongs is a unique experience that few places can get.
Coron is one of the best diving spots in the Philippines!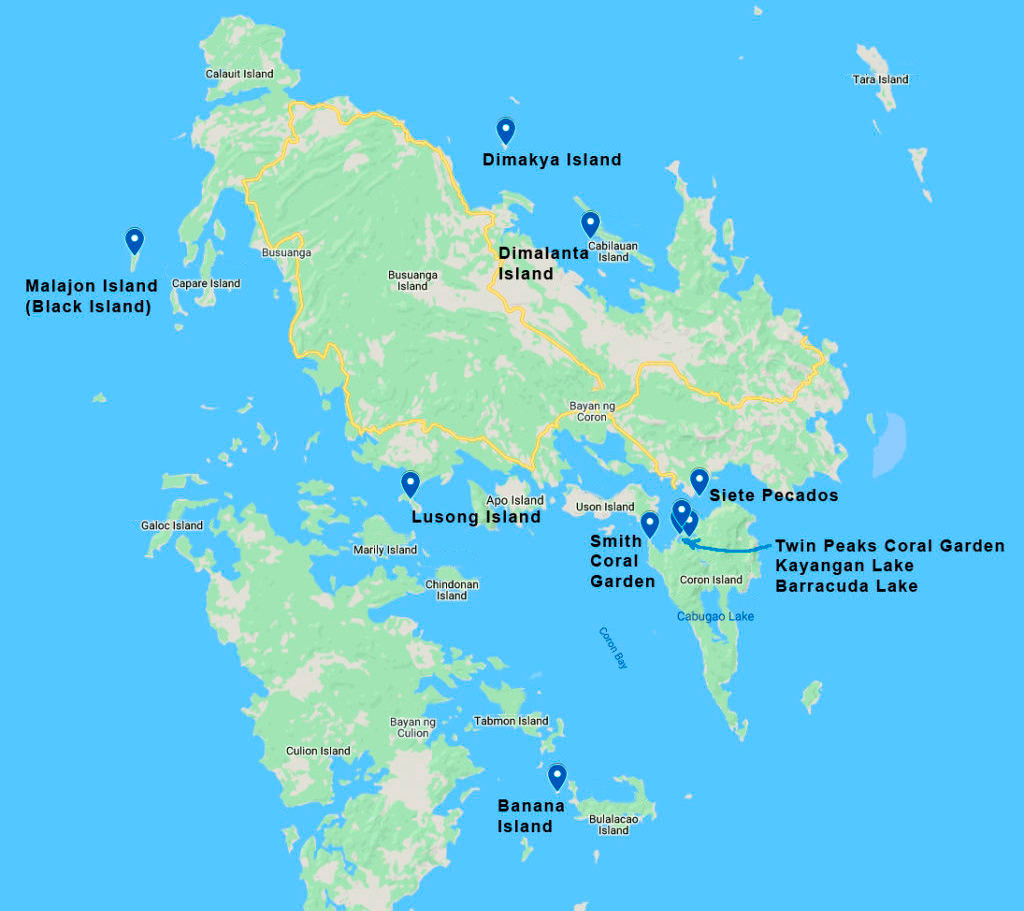 5. Visit Coron snorkeling spots
There are almost no beaches or places for snorkeling near the city of Coron. The primary option for snorkeling is one—day boat trips to nearby islands. We advise you to visit the island group of Cite Pecados, the coral gardens of Luzon Island, and the Dicalatan Islands.
It will help if you devote a day to a trip to the Black Island. You will not regret it if you visit the islands of Dimalanta, Banana, and Dimakya. Look at the map where all these snorkeling spots are described on Snorkeling near the Coron Island post. There you will also read about the peculiarities of each island.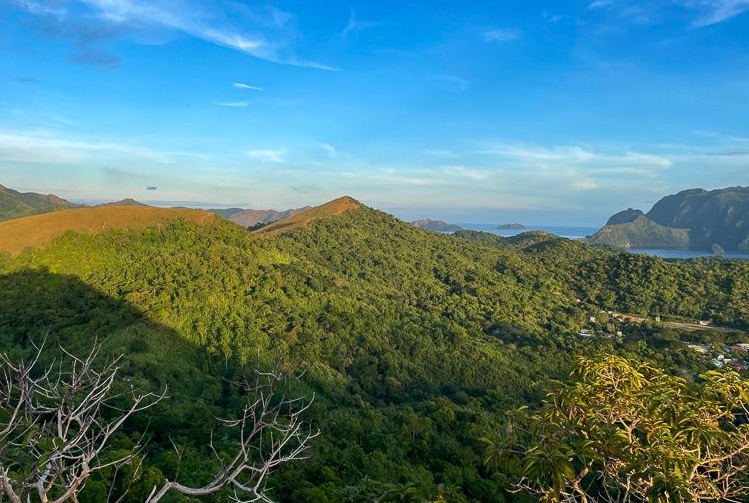 6. Climb the small Mount Tapyas
You can climb Mount Tapyas by a staircase consisting of 710 steps. There are no fees for the way to the observation deck – this is one of the few free entertainments on the Coron.
The hill offers the best view of Coron Island and the nearby islands. The climb can be challenging, but it's worth it for the stunning views over the rolling hills, and here you can meet sunsets of incredible beauty.
7. Relax in Maquinit Hot Springs in Coron
A few kilometers from the port of  Coron, there are the Maquinit hot springs. It is one of the few saltwater hot springs in the world and is fueled by an active, underwater volcano. The water gets heated by a volcano and springs up into the two-tiered circular pool. The drive to the hot springs is down a very rough and bumpy road, which could add a few extra minutes to your journey.
The hot springs are entirely safe and offer a unique experience for visitors. The water temperature ranges from 37-40 degrees Celsius and can be therapeutic for those with muscle pains or arthritis.
Nothing is better than ending a day of adventure in this beautiful place. The cost of visiting the springs is 200 pesos.
8. Calauit Island National Park in Busuanga
Calauit Safari Park is a nature reserve. It resides at the northwestern tip of Busuanga Island. You will meet giraffes, zebras, antelopes, deer, crocodiles, and many other animals in the park. You can feed them. The cost of the tour, which includes a visit to Safari Park and the resort North Cay Nagtenga Pagtenga Island, is 3000 pesos per person.
Coron is a place suitable for any budget. Most travelers decide to stay in the city of Coron (Coron Town), from where package tours depart and where you can rent a boat for a particular time. Here you can find many restaurants, bars, and diving schools. However, if you need a different experience, hotels on the islands are also adjacent to Coron. Even a houseboat in one of the lagoons of the island of Coron.
The hotel industry on the Coron is still not very developed, and often the most exciting rooms are sold in a few weeks. You must make a reservation on time (you can find recommendations on the Internet to make a reservation six months in advance), especially if you visit this area on dates such as Christmas, Easter, or Chinese New Year.
Experts recommend choosing such accommodation options when the accommodation is not in the center or at the pier but within walking distance (10-15 minutes by walk from the dock).
That is an excellent choice if you decide to stay on Dimakya Island. In this case, you need to pre-book a room at Club Paradise Resort Palawan on this island.
Exchangers on Busuanga. There are several exchange offices on the island, but it is better to change money in advance and take cash in local currency.
When to go to Coron: the best time is from November to May, when the sea is usually calmer. Please note that cancellations and delays of planes and ships are likely during the rainy season.
Internet in the Coron: the quality of Wi-Fi in hotels and restaurants is disgusting. Of course, 4G doesn't shine, but it's much better quality, so get a local SIM card with the Internet turned on.
Bike rental in Coron: If you want to explore the surrounding area, you can rent a bike for about 500 pesos per day.
Food in the Coron: You will have no shortage of options. From a small village market with inexpensive dishes to Italian pizza at AlTrove or vegetarian delicacies at the Brujita Bar and Restaurant.
Divers. Even if the airline claims baggage when buying a ticket to Busuanga, it may be no more than 15 kilograms. Be careful!
If you have to go by ferry or boat, do not be too lazy to bring motion sickness pills with you, especially if you are going to the island with children.
Read about other great places in the Philippines