If you are looking for paradise beaches in the Philippines with white sand, turquoise water, and beautiful coconut palms, you need Bantayan! In addition, since this is not the most famous tourist destination in the Philippines, you can be alone with nature here.
Bantayan Island belongs to the province of Cebu in the Visayas region. It resides west of the northern tip of Cebu. The island's area is 110 km2, the length from north to south is 16 km, and from east to west is 11 km. The island is in the Visayan Sea. It has wide spacious beaches, a clean, beautiful sea, silence, absence of crowds of tourists.
There are two ports in Bantayan: Santa Fe and Bantayan. Ferries from Cebu and Hagnaya come to the first one. The second – is from places like Cadiz and Panay.
From Cebu to Bantayan        +   
Take a taxi to the Mandaue North Bus Terminal, Cebu. It shouldn't cost more than $3.5 and will take about 30 minutes, depending on traffic. Take the bus from Cebu to Hagnaya (Ceres buses depart every 30 minutes). The trip takes from 3.5 to 4 hours, depending on traffic. A yellow air-conditioned bus (the one that makes fewer stops) will cost you $3. They run around the clock. The bus will drop you off at the port.
If you want to save time, you can arrange a taxi or minibus from Cebu City to Hagnaya. It will cost more, but it can shorten the trip by about an hour.
| | | |
| --- | --- | --- |
| Transport Name | Route Time | Price |
| Divaishnavi Travel Comfort | Any time | $85 |
| | | |
| --- | --- | --- |
| Transport Name | Route Time | Price |
| Super Shuttle Ferry Economy Class | 00:30 - 01:30 | $9 |
| Super Shuttle Ferry Economy Class | 02:00 - 03:00 | $9 |
| Super Shuttle Ferry Economy Class | 07:00 - 08:00 | $9 |
| Super Shuttle Ferry Economy Class | 08:00 - 09:00 | $9 |
| EB Aznar Shipping Lines Non Aircon | 10:30 - 11:30 | $7 |
| Super Shuttle Ferry Economy Class | 14:30 - 15:30 | $9 |
| Super Shuttle Ferry Economy Class | 16:30 - 17:30 | $9 |
From Malapascua to Bantayan by bangka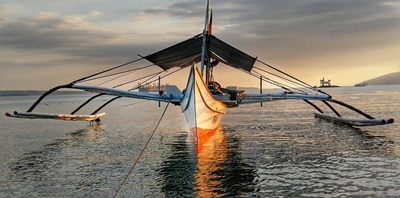 If you visit Malapascua first and then Bantayan, you can use a reasonably easy way: to get to Bantayan by local boat Bangka.
Find a ticket counter opposite the Copacabana Hotel and take care of the tickets the day before departure. The trip lasts 2 to 3 hours and usually costs $38 per boat. Thus, if you are traveling in a group (teaming up with other travelers to share the transfer cost), this is a good option that will save you time and money.
10 THINGS TO DO ON BANTAYAN
This small piece of Visayan land will amaze you with its kilometer-long strips of coral sand, washed by the turquoise water you will find only in the Philippines.
The beaches of Bantayan Island are lovely! But there is a small problem: they lose most of their charm during low tide. You'll have to walk to get to the water, and the water won't have that bright turquoise color when it's all glowing at high tide.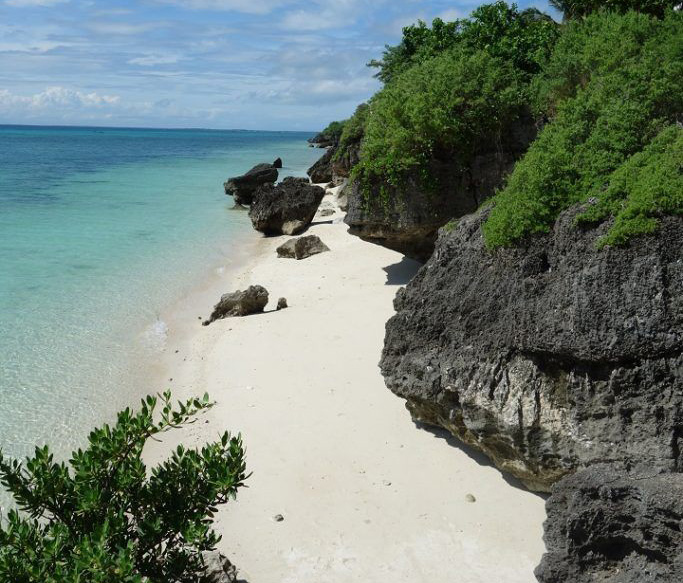 1. Relax on the Paradise Beach
Paradise Beach was less affected by the tides than others. Until recently, it remained unnoticed, and more and more travelers are learning about it. Despite this, the beach is still not filled with crowds of tourists. You can quickly get to it by bike (only 15 minutes), by motorcycle, or even on foot, walking from Santa Fe town. There are umbrellas on the beach, which you can safely use.
Take a mask with you and use it. Although the diversity of marine life in the coastal waters of Bantayan is not as great as in other islands, there is something to see here. You can see an anemone with clown fish, sea snakes, and parrot fish.
You should pay a fee of 50 pesos per person for access to the beach.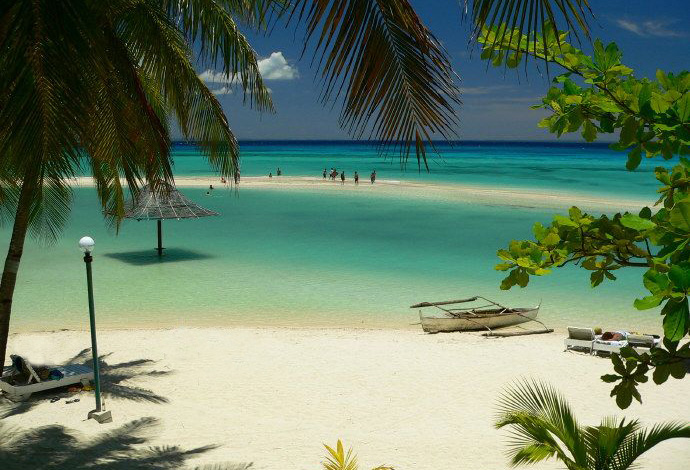 2. Take a walk along Kota Beach and discover its charm
One of the simple and pleasant things that you can and should do on Bantus is walking around the island. An excellent route for enjoying the island's beaches and getting to know the life of its inhabitants runs from the port of Santa Fe to the resort of Kota Beach.
Try to do this at high tide and when the water begins to recede. A lovely sandy tongue forms at the southern tip of the beach, which is worth visiting.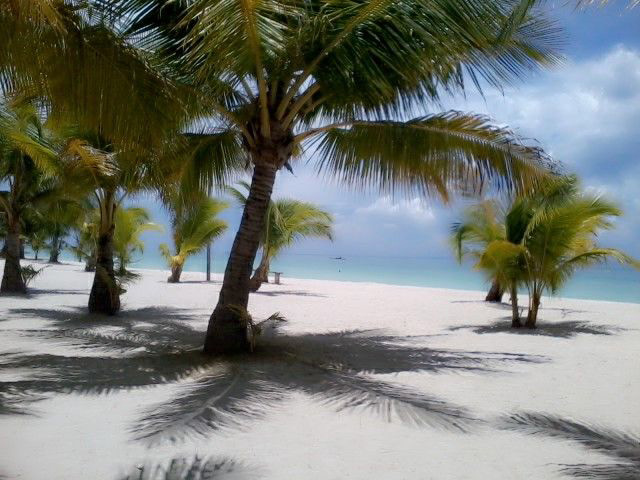 3. Follow in the direction of Sugar Beach
Continue walking from Kota Beach Resort in the direction of Ogtong Cave Resort. You will find yourself on another Bantayan beach – Sugar Beach, so named because of its fine white sand, like powdered sugar. On this beach, you will find a lot of fishing boats because it resides next to Santa Fe so that you can meet many island residents. This beach is beautiful, but it is not the best for swimming, especially at low tide. Despite this, Sugar Beach is a charming place to enjoy the atmosphere of the island, where you can admire the millions of starfish on the shore and meet the sunsets, which are simply magical here!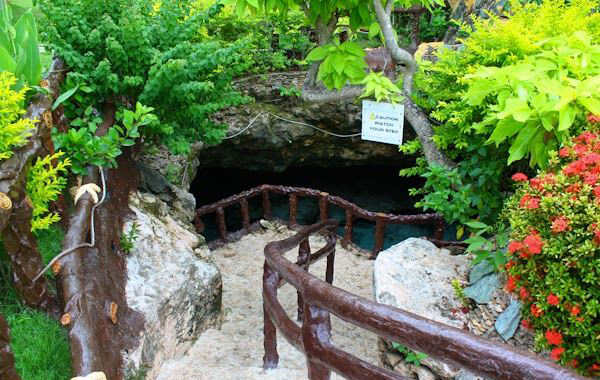 4. Enjoy the beach and cave at Ogtong Cave Resort
Ogtong Cave Resort has a beautiful beach that you can visit even if you are not a hotel guest. He's beautiful! However, since mid-2019, this beach has been no longer accessible, and they ask for 200 pesos for admission.
Ogtong Cave resides next to the hotel. It is shallow and small, only 50 meters, but there is a clean lake with cool fresh water where you can swim. Entrance to the cave is free for guests of the resort. For everyone else, admission costs 100 pesos.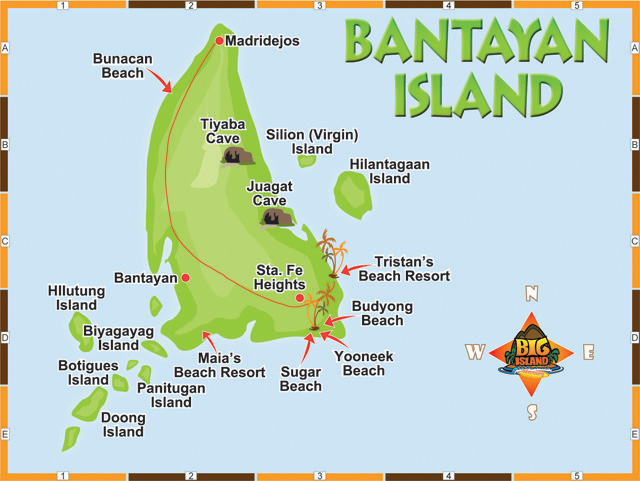 5. Travel from one unknown beach to another on Bantayan
The beaches described above have names, but imagine that there are many more nameless ones you can discover and assign your unique terms.
For example, there is a rock with beautiful gates between Ogtong Cave and Paradise Beach. And to find the descent to the beach, you need to enter St. Fe Cliff Diving Spot. Upon arrival at this place, you will see ruins and a jumping platform. Local children like to do acrobatic pirouettes here. But keep in mind that this is only possible at high tide.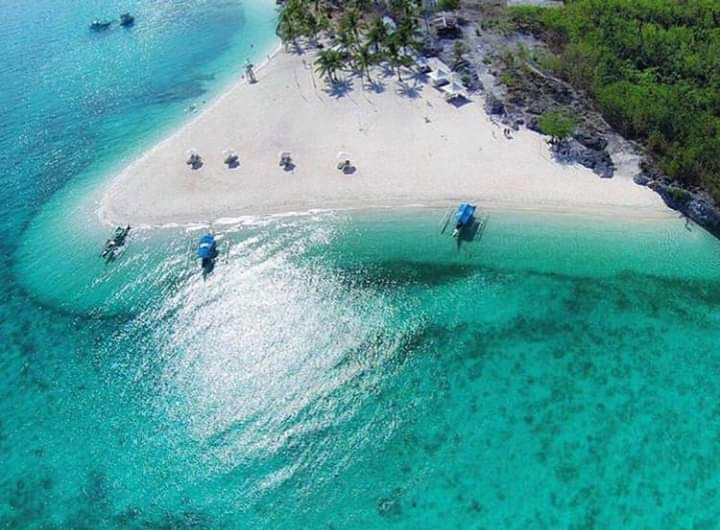 6. Tours to Virgin Island and Hilantagaan Island
Did you think that you could do without Island Hopping here? And here it is not!
A boat tour to the island of Virgin Island, also called Sillon Island, off the island's east coast, is what you can spend one day of your trip. The island is private. Here you can find clean water, impressive sandy beaches, and peace.
If you, like us, always carry a mask with a snorkel and fins, be sure to use them because there is a variety of marine life in the local waters, even though the reef is not in excellent condition. In addition, most tours usually include a stop at nearby Hilantagaan Isla d. Prices for such an excursion in Bantayan range around 700-800 pes s. Please note that Virgin Island charges 500 pesos per person for admission. All travelers over two years old pay an additional fee of 100 pesos.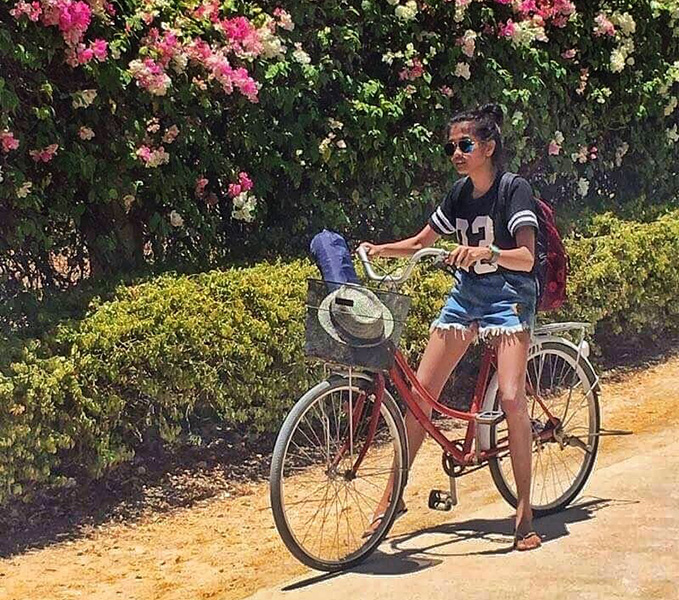 7. Rent a motorcycle or bicycle on Bantayan
Of course, it is enjoyable to be on the beaches of Bantayan. But it's also worth learning a little about the island itself. If you like it, you can rent a motorcycle and take a trip to one of the main settlements on the island: Santa Fe, Bantayan, or Madridejos.
None of them is beautiful for tourists. However, there is something to see here. In the town of Bantayan, you can visit the Church of Peter and Paul, built-in 1580. It is said to be the oldest parish church in Encore and Mindanao. And on the island server, in Madridejos, there is an old Spanish fort of Kota, built in 1790.
Motorcycle rental in Bantayan is about 200-300 pesos per day. You can rent a bicycle for about 150 pesos per day.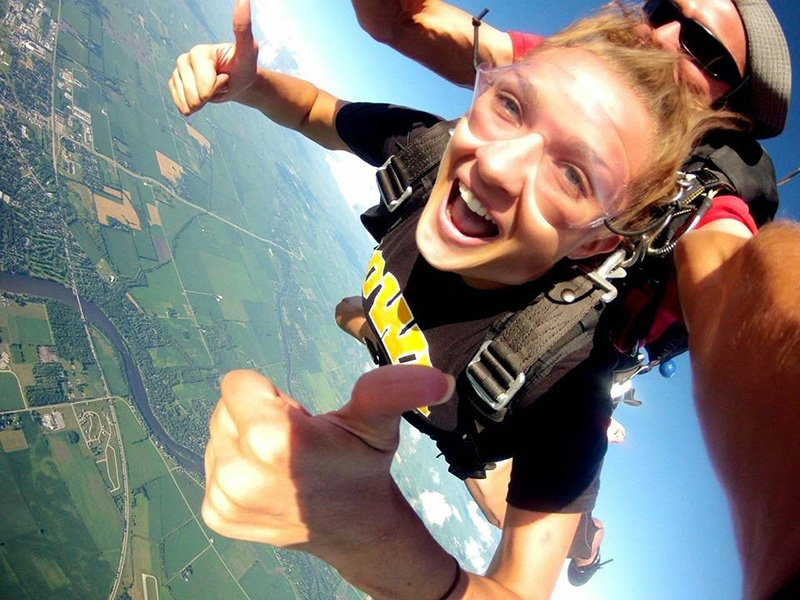 8.  Try Skydiving on Bantayan
It may not have been in your plans, but one of the things you can do on Bantayan is to jump with a parachute. Will you dare? This island is one of the few places in the Philippines where you can do it, but the jump will cost you a pretty penny: about 18,000 pesos.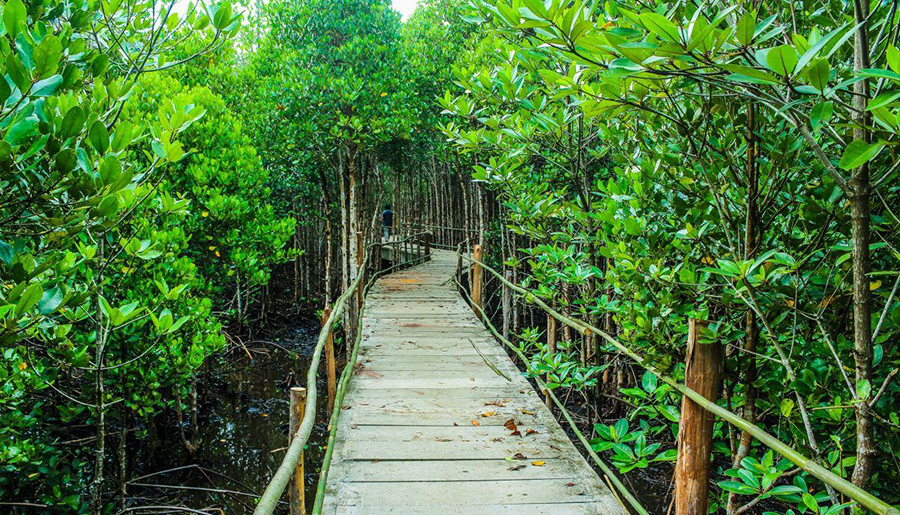 9. Walk through Omagieca Obo-ob Mangrove Garden
To get more moving, you can walk along the wooden paths of the mangrove forest or go kayaking. Admission costs 50 pesos if you plan to walk in the park or 150 pesos if you go kayaking.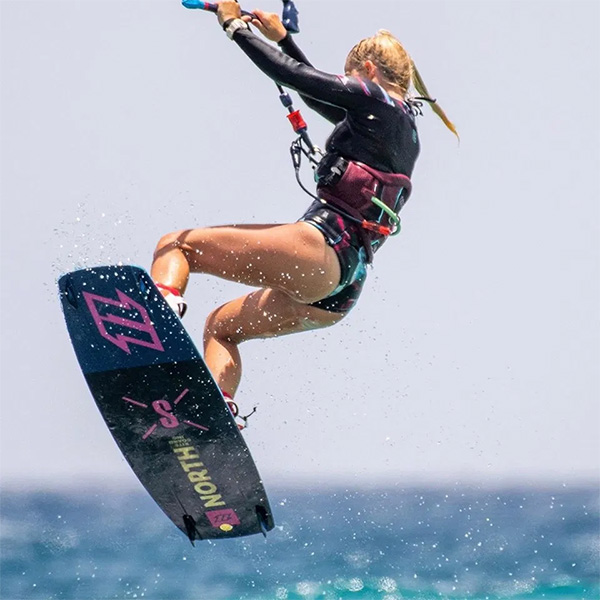 10. Enjoy Kitesurfing on Bantayan
Do you want to go kitesurfing in the Philippines? The most famous tourist places for this are Boracay, Siargao, and some corner in the north of Palawan, but there is also a kitesurfing club on Bantayan. You can rent all equipment you need.
Read about other great places in the Philippines