Siquijor island – Isla del Fuego – island of Fire. It is called mysterious because of the sensational "those" Filipino healers who heal patients on this island. You can get a valuable experience by trying a traditional Filipino massage Hilot. Siquihor Island is beautiful, it is not overloaded with tourists like other islands in this region. This island can delight you with cute white beaches, azure waterfalls, good snorkeling, great diving sites, as well as pretty cities along the emerald coast. If you are not a fan of noisy parties, appreciate the beauty of nature, silence and privacy, then this island is for you.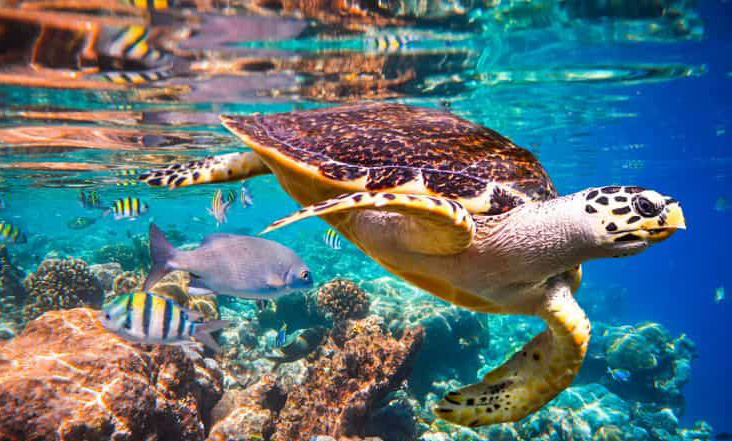 Siquijor island is 60 kilometers south of Panglao. The most common way to get to the island is by ferry from Dumaguete, Cebu, or Bohol. Depending on where you start your journey, you will arrive at one of two ports: the city of Siquijor and the port of Lorena.
From Cebu to Siquijor by ferry   
 "Lite Shipping" company sends ferries from Cebu to Siquijor, but not every day! (Monday, Wednesday, and Saturday) and this trip takes 10 hours to the Lorena Pier in Siquijor. Therefore, the ferry departs at 13:00 and arrives around 23:00. The price is $13 for Standard B class and $16 for Tourist class, and the ticket can be booked online.
From Bohol to Siquijor by ferry   
Getting from Bohol to Siquijor is easy, as direct ferries connect both islands daily. To do this, you must come to the port of Tagbilaran, southwest of the island. From there, the ferries depart to Siquijor every day. The trip to Laren Pier in Siquijor takes an hour and a half or 3 hours. Here you can book tickets for the ferry in advance.
| | | |
| --- | --- | --- |
| Transport Name | Route Time | Price |
| Oceanjet Open-Air | 15:20 - 17:00 | $17 |
| Lite Shipping Tourist | 20:00 - 23:00 | $15 |
From Manila to Siquijor by plane and ferry      +      
To travel from Manila to Siquijor, you must combine several modes of transport, mainly plane and ferry. The most recommended route is to fly from Manila to Dumaguete and then take the ferry from Dumaguete to Siquijor.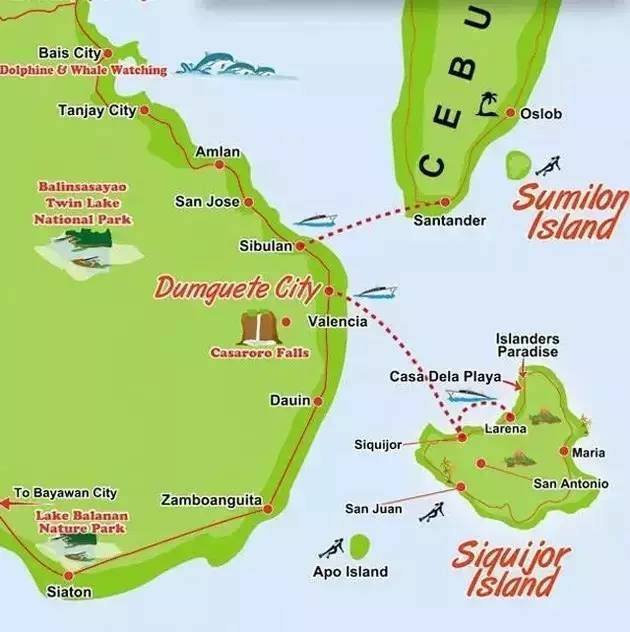 | | | |
| --- | --- | --- |
| Transport Name | Route Time | Price |
| Cebu Pacific Economy | 05:30 - 07:05 | $35 |
| Cebu Pacific Economy | 07:40 - 09:10 | $35 |
| Philippine Airlines Economy | 08:40 - 10:10 | $49 |
| Philippine Airlines Economy | 09:05 - 10:25 | $49 |
| Philippine Airlines Economy | 11:40 - 13:05 | $49 |
| Philippine Airlines Economy | 13:55 - 15:30 | $49 |
| Philippine Airlines Economy | 14:55 - 16:15 | $49 |
| Cebu Pacific Economy | 16:55 - 18:30 | $35 |
| Cebu Pacific Economy | 19:55 - 21:30 | $35 |
| Ceres Transport Roro Bus | 21:00 - 17:00 | $49 |
| 2GO ferry - Monday | 22:00 - 01:00 | from $32 |
Once at Dumaguete Airport, you can reach Dumaguete Port in about 10 minutes. Minibusses and taxis depart from the gate of the arrival terminal and charge from 200 to 300 pesos. Tricycle is the cheapest option; if you bargain reasonably, you can negotiate for 100 pesos. It will take an hour to get to Siquijor from Dumaguete. OceanJet ferries are the fastest. The price for an open-air class is $9, while in business class (usually quite cold), it is $14. At the moment, OceanJet is the only company that makes it possible to buy a ticket online. You can book tickets at this link.
| | | |
| --- | --- | --- |
| Transport Name | Route Time | Price |
| Oceanjet Open-Air | 07:20 - 08:00 | $9 |
| Oceanjet Business Class | 19:10 - 20:00 | $14 |
6 THINGS TO DO ON SIQUIJOR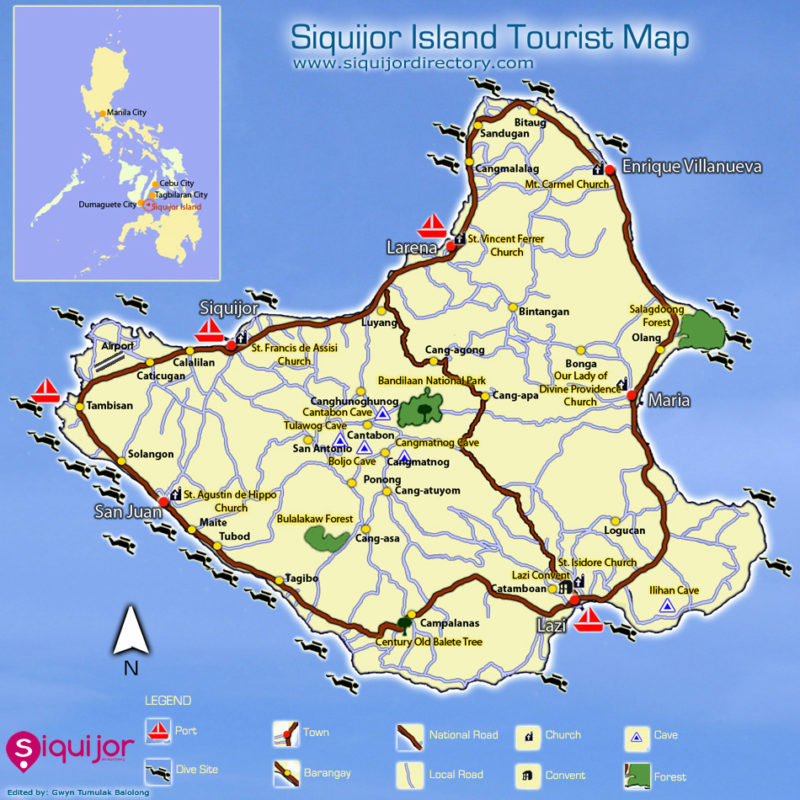 1. Snorkeling on Siquijor
Snorkeling on Siquijor in the Tubod Marine Reserve (on the territory of Coco Grove Beach Resort – 50 pesos for admission, but it's worth it). It is best to go snorkeling in Tuboda in the months when the wind blows Amihan, from December to May. At this time, the water is calmer and more transparent. Several other marine reserves near Tubod may interest you: one in Maite and one in Paradise Bay, which can be reached from the Emocion Guest House.
Tulapos Marine Reserve, located on the other side of the island, is an excellent place for snorkeling. Turtles and reef sharks can be found there. You should hire a guide. The price is 300 pesos per person, which includes the rental of a mask with a tube. Enjoying the Tulapos Nature Reserve in June and November is more realistic when there is less wind from this side and the water is calmer.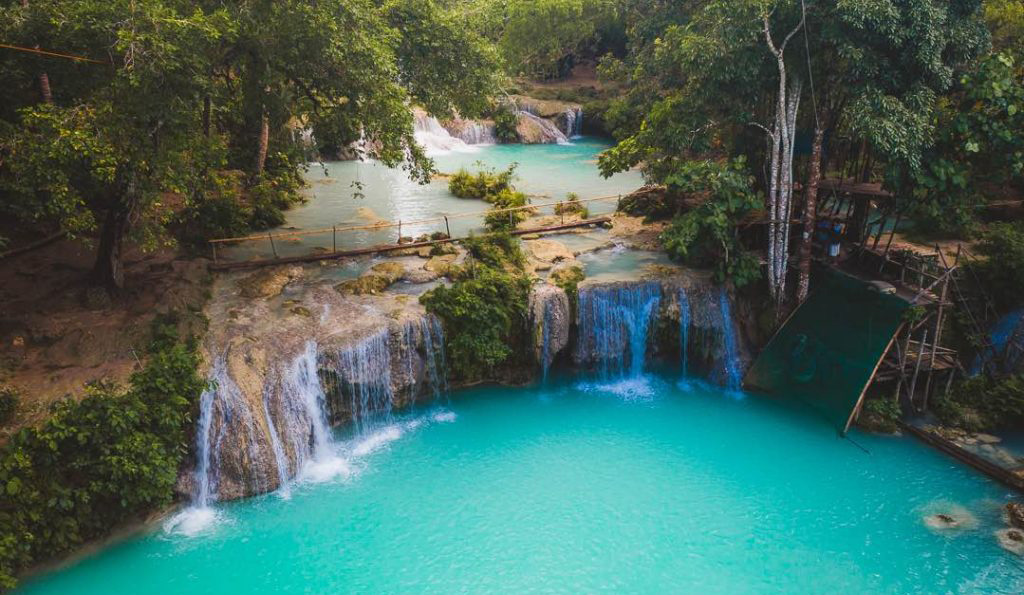 2. Visit Cambugahai Waterfall on Siquijor
Kambugahai Waterfall is one of the most popular stories and impressions about Siquijor. Its three levels of waterfalls and natural pools provide an idyllic setting with turquoise waters surrounded by palm trees. For those looking for stronger emotions, there are various points for jumping and jumping ropes from the launch in Tarzan mode.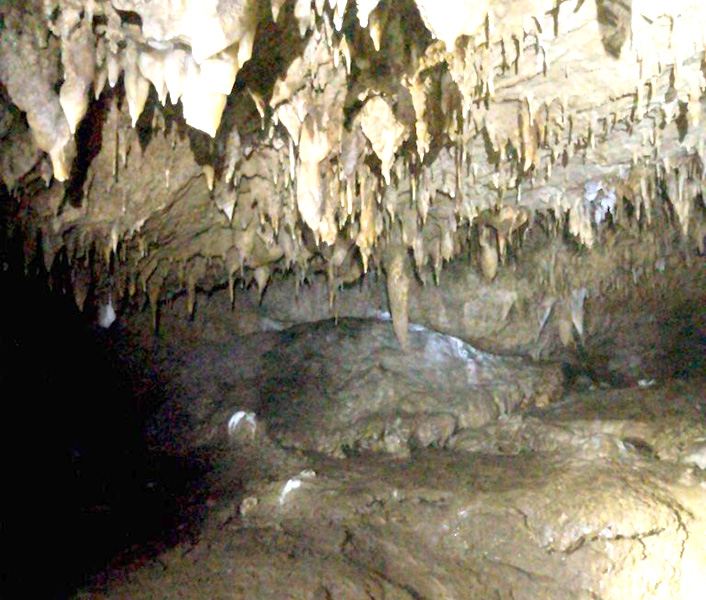 3. Go to Cantabonian caves on Siquijor
Do you want to know the depths of Siquijor? The Cantabonian Caves are an almost-kilometer–an extended network of caves that will lead you to stalagmites, stalactites, and bizarre rock formations. Remember, don't forget to bring a swimsuit and suitable shoes, because it's damp there.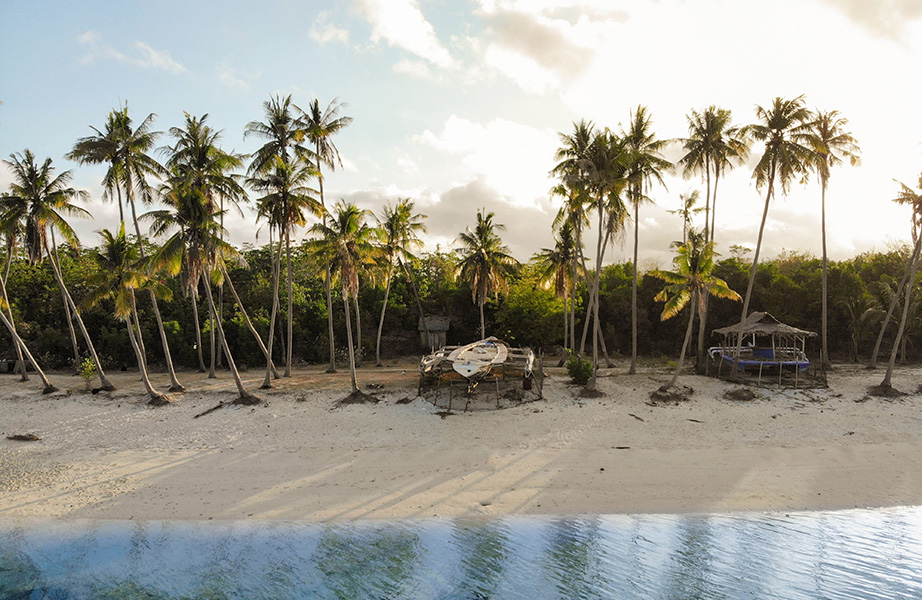 4. Enjoy Siquijor beaches
There are many decent beaches: Compass Beach, Secret Beach, and Paliton Beach, but if you are looking for the famous cliff jumping, you will have to go to Salagdoong Beach.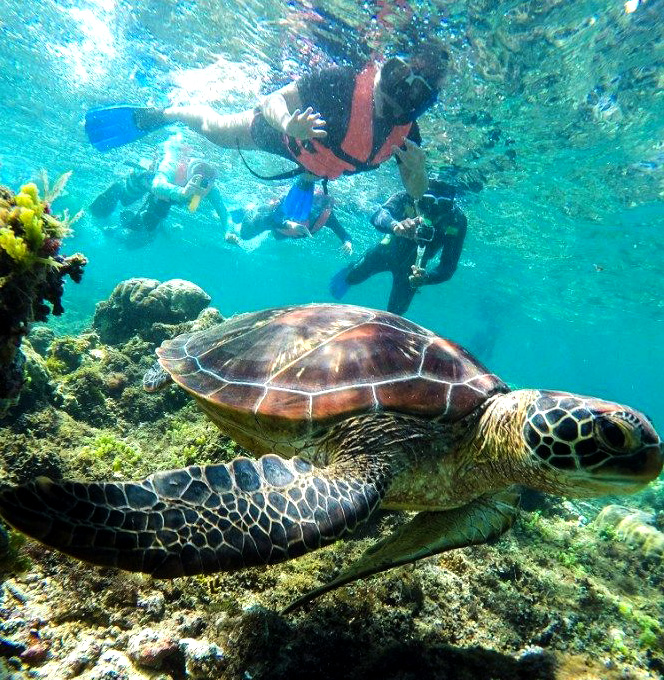 5. Swim with turtles around Apo Island 
Apo Island is another pearl of the Philippines for diving enthusiasts and those who prefer snorkeling. In addition to the beautiful and diverse seabed, it boasts a large colony of turtles easily visible even from the shore. If you have time and are a lover of the seabed, we advise you to visit it from Dumaguete/Malatapaya and spend the night there.
But if you don't have time for itineraries in the Philippines, you can see it during a one-day tour from Siquijor to Apo Island. The trip takes 90 minutes (one way), and you will stay on the island snorkeling for several hours. It costs from 1,750 to 1,950 pesos per person. To go diving, you must pay 4,950 pesos for two dives with equipment rental.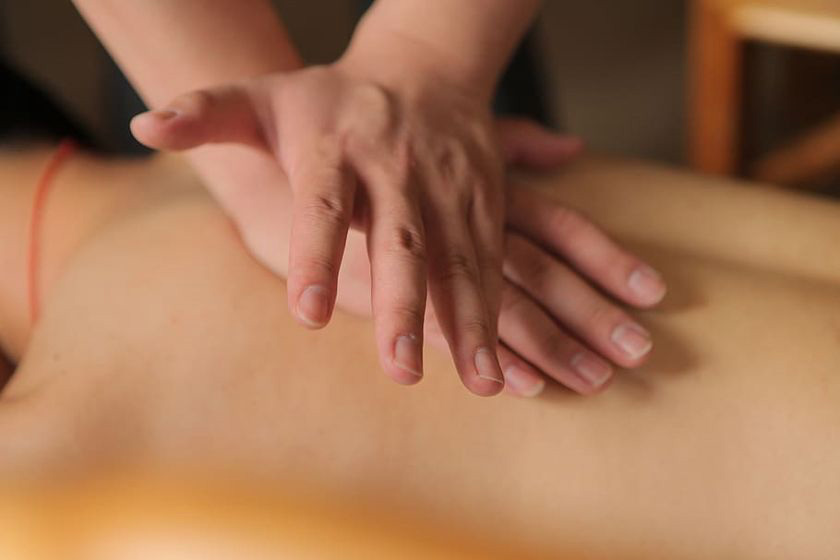 6. Try Filipino Hilot on Siquijor Island
Try the traditional Filipino Hilot massage. Someone believes in its miraculous power, and someone doubts it. You can try his healing power on yourself and get valuable life experience.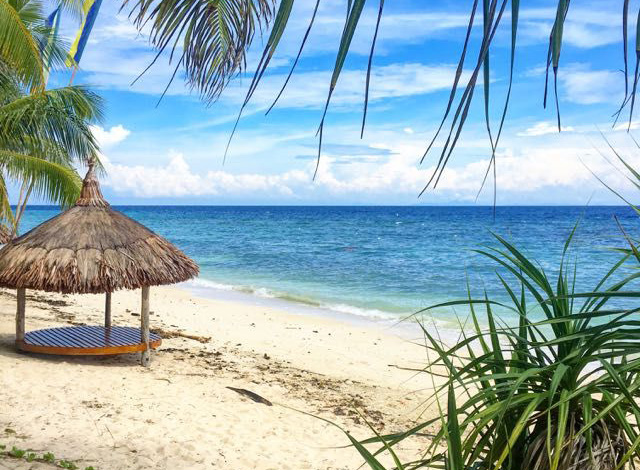 Plan to stay on Siquijor island for three days
This plan does not include a transfer if you don't want to regret that you haven't had much time yet, and it's time to leave. If you plan to go snorkeling on Apo Island from Siquijor, one of the best snorkeling spots in the Philippines, think about adding at least one more day to this. On the day of arrival, find out at the Coco Grove Hotel or Ocean life Explorers what days they plan tours to the island because tours are not every day.
For example, an excellent plan to make the most of a visit to Siquijor:
Day one: Century Old Blue Tree, Kambugahai Waterfall, Latsi Monastery, Secret Beach, Mary's Church, Salagdong Beach, Snorkeling, Hilot massage, and sunset in Tuboda.
Day two: Lug na Son Waterfall, San Antonio (Hilot), Cantabon Cave, Siquijor city and nearby beaches, Politon Beach, and sunset on Solangon Beach.
Day three: Tour Apo Island with snorkeling and sunset on Paliton Beach.
MAP OF HOTELS ON THE ISLAND
Here you can choose a hotel by location on the island and book accommodation online:
Read about other great places in the Philippines