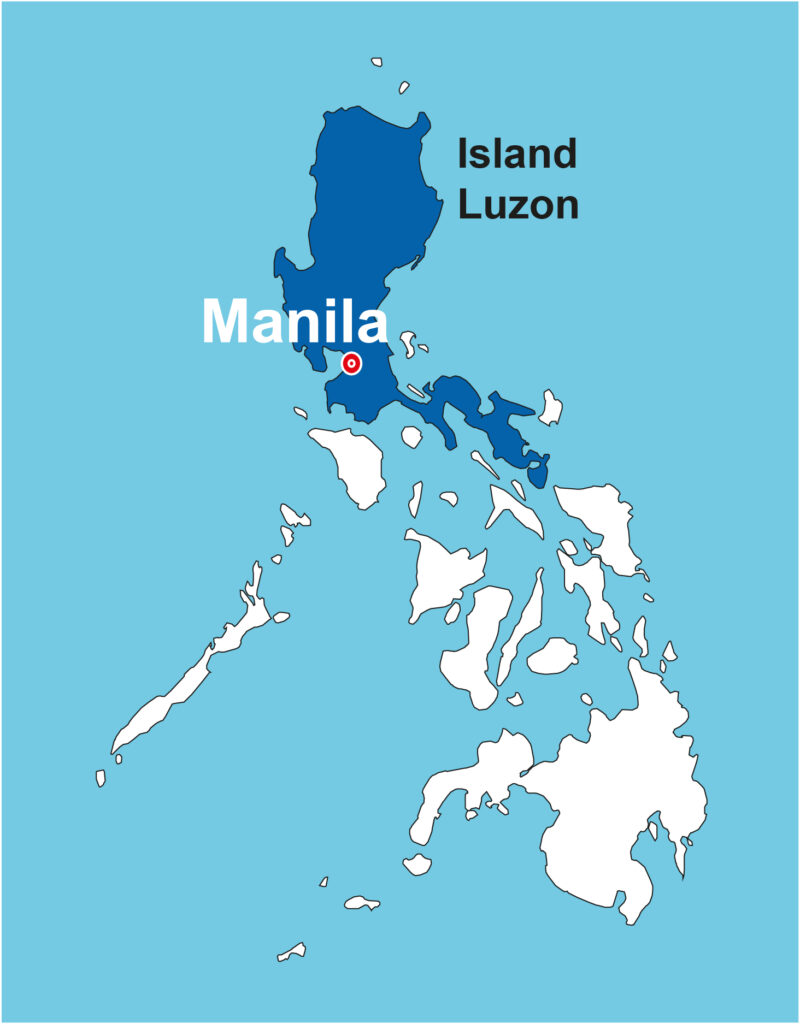 Manila is the capital of the Philippines and the perfect starting point for your Philippine adventure. It's located on the island of Luzon and offers excellent food and easy transportation. You can quickly get around the city with English-language signs wherever you go. If you have at least a few weeks, we advise you to devote a day or two to this city.
Manila is a safe city.
Crime rates are low, and the police are well-trained, friendly, and helpful. The Philippine National Police Force has been trained to handle any situation in Manila or anywhere else.
In addition to protecting you from violence, they will help you find information about transportation options or directions if needed. Locals respect them because they work hard daily, protecting them from crime and ensuring everything runs smoothly around here!
1. Visit the Intramuros district in Manila
Intramuros means "walled in." This district is one of the best places to visit in Manila. The neighborhood is small, and you can cross it by foot in less than an hour. Intramuros is rich in historical buildings, craftsmanship workshops, and stores selling souvenirs, restaurants, and coffee shops. Exciting places in Intramuros:
Fort Santiago
Fort Santiago is one of the most exciting places in Intramuros. This Spanish fort was built at the mouth of the Pasig River and is considered the most important historical site in Manila. The fort served as a prison for Jose Rizal, who was executed in 1896 before he could get his sentence by firing squad. You can visit the fort almost entirely; many of its buildings have been restored and offers interpretive panels in English. The entrance fee is 75 pesos a person.
Manila Cathedral
Manila Cathedral's official name is Minor Basilica and Metropolitan Cathedral of the Immaculate Conception.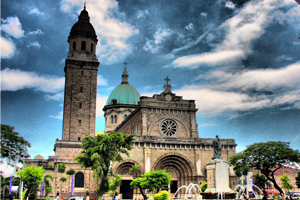 It resides on the main square of Intramuros, where the Governor's Palace is. The cathedral was built in the 16th century. It has been renovated several times due to fires, earthquakes, and bombings during World War II. The current architecture is based on its original design. Today you can see its restored interior, and if you're lucky enough to be there when wedding events are happening here, you might get to see it all in person!
San Agustin Church
It is a real treasure of Spanish baroque, worthy of a visit. In 1993, this church was declared an object of UNESCO World Heritage. Here is buried Miguel López de Legazpi, the founder of Manila and Acapulco. The church can be visited free of charge, but the entrance into the museum of Saint Augustine, located in the convent building is 100 pesos.
Manila buildings of the colonial period
Directly opposite the Church of St. Augustine are several colonial buildings that survived during the Second World War. Here you can get an idea of what Manila looked like at that time. This is a typical "Bahai na Bato" (in Tagalog means "stone house"). The buildings are an example of the typical architecture of middle-class houses of the colonial period. There is a museum with original furniture and artifacts of that time. Admission to the museum costs 75 pesos. Just visit the courtyards and admire the fountains for free.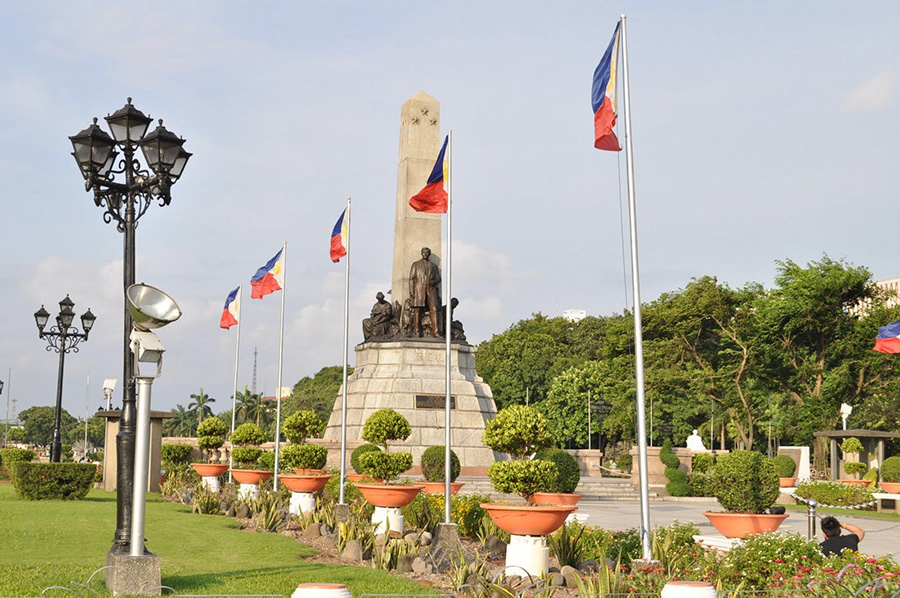 2. Take a walk in Rizal Park in Manila
Rizal Park is near Manila, named after the national hero Jose Rizal. It is also known as Luneta National Park, the oldest urban park in Asia. On 4 July 1946, independence was proclaimed for the Philippines on its territory. Here big corporations often gather and hold picnic parties around fountains.
On the territory of Rizal Park is a monument to Jose Rizal, who has a brother in Madrid, Spain, and has an exhibition hall showing his execution. On the territory of Rizal Park, there is also the National Museum of Natural History, Chinese and Japanese gardens, a relief map of Philippine islands with tessellated tiles, and a monument indicating Kilometer Zero, from which counting distances in the country start.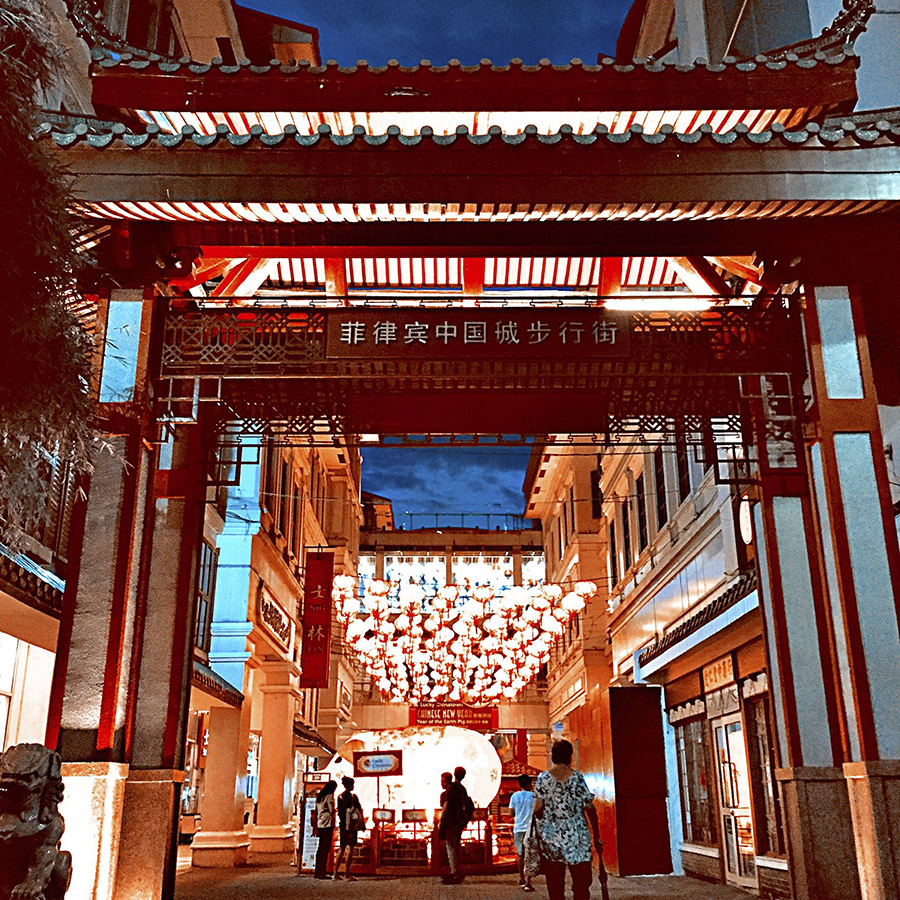 3. Have you ever heard of Binondo? Explore it.
It's the oldest (outside of China) Chinese district worldwide. It's also known as Chinatown or Old Chinatown, depending on who you ask! Binondo was built for Spanish settlers and their descendants, but it also has a lot of Chinese roots. You'll find both Filipino and Chinese people living here, along with Americans and Japanese. This place is so vital that it's one of the most critical places in Philippines history!
Old Chinatown
When you're ready to start your trip to the China Quarter, it's best to begin with, Escolta Street. This former commercial artery was home to Manila's Malibay Market during the Manila Galleon era. It was an important trading hub for goods from Europe, Asia, and North America. Here, you can find some of the most luxurious buildings in Manila, some of which are still standing today. Some of these buildings can be seen in their original state today and are pretty impressive!
Visit church Santa Cruz Parish
Next on your list should be the church Santa Cruz Parish. It's located on Ongpin Street—the main street of Malibay Market. Here you'll find plenty of shops selling gold and silver jewelry and a variety of restaurants serving Chinese dishes or Filipino food.
Shopping in Binondo
After this stop, continue along Ongpin Street toward Binondo Church or Minor Basilica of San Lorenzo Ruiz and then onto Reina Regente St, where you'll find many stores offering goods for your home and everyday use of cheap clothing items and foodstuffs. You'll also find Tutuban Shopping Mall nearby!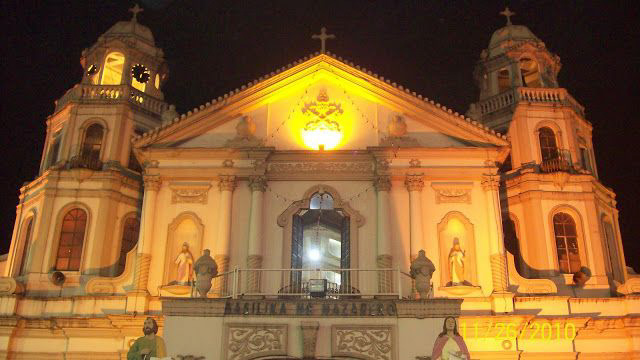 4. Come by Quiapo district in Manila
Traveling to Quiapo is a must for any tourist visiting Manila. This district starts with the famous Quiapo Church or Minor Basilica of the Black Nazarene, where Christ's image from Mexico is located. The statue was carved in 1606 by an unknown Mexican artist. It has become trendy among locals and tourists alike.
In front of the church is a small plaza called Plaza Miranda, with small amulet shops selling amulets on every corner. Then there's FR Hidalgo Street, which runs through here and is perfect for walking in style.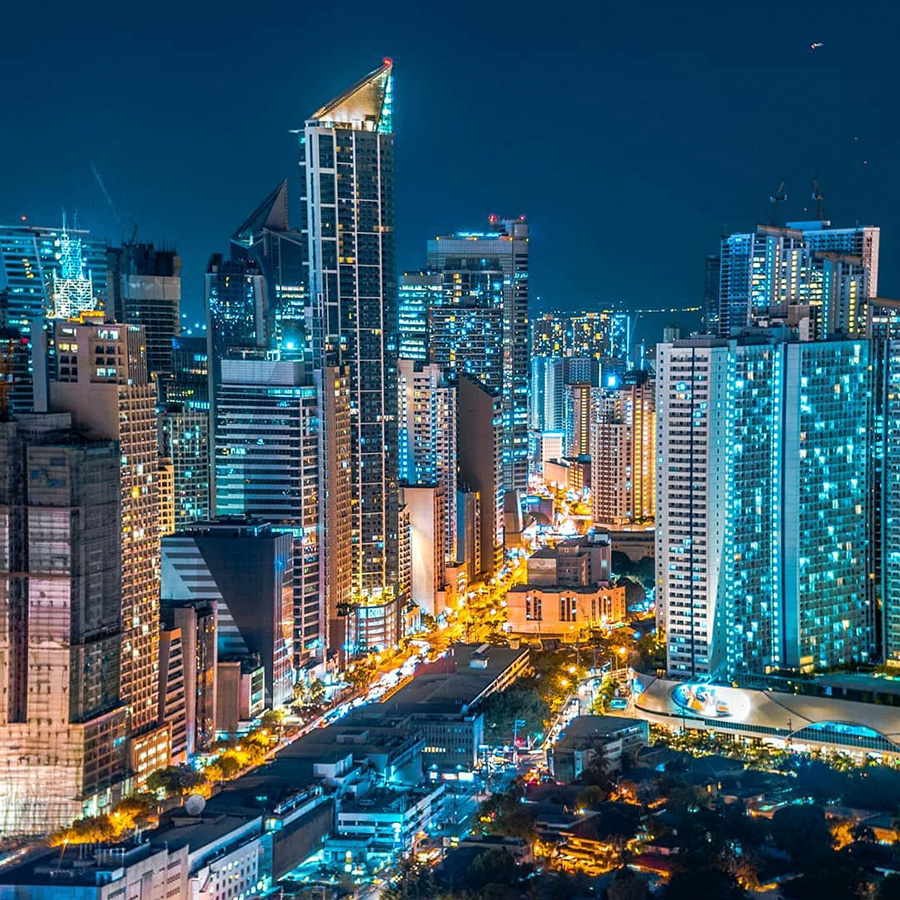 5. Look at Makati district in Manila
Makati is a financial district in Manila. In this district are many entertainments, including shopping centers with modern architecture, where the people of Makati can escape the heat and drink coffee or buy things. There are also several cinemas in this district.
The most famous are Greenbelt, which has five towers, and Glorietta, which has four buildings. Around them is Ayala Triangle — a pleasant park with a café and restaurants with small terraces that offer a view of the city. Makati has a busy nightlife scene.
Depending on where you go for a drink or dinner, you can enjoy different atmospheres. The Poblacion area has several rooftop bars with gorgeous views of Manila City and the ocean.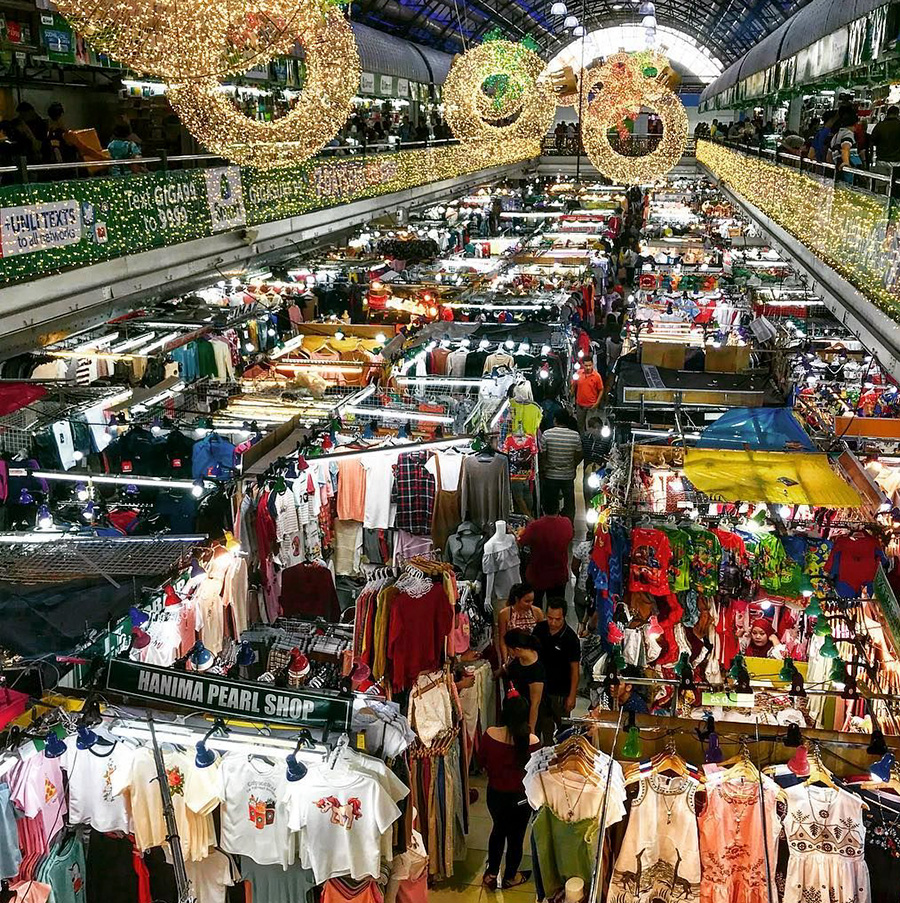 6. Try typical shopping in Manila: the best shopping malls and flea markets
If you're looking to buy something in Manila, there are two good places to go. The first is the Culture Filipino Market in the Makati district. You can find various local items, from hand-woven textiles to wooden furniture made from bamboo and wood.
The second place is a little further down the street: Salcedo Saturday Market and Legazpi Sunday Market, located in the Makati district. These markets are great places to find local products like instant noodles, coffee beans, and other foodstuffs from all over the country. The market opens around 10:00 am each day.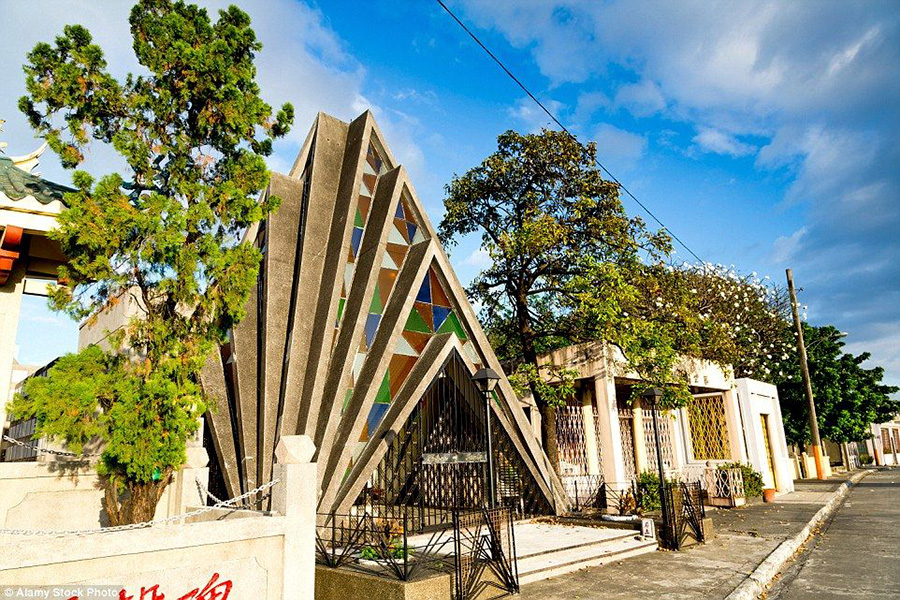 7. Check out one of the Cemeteries in Manila
It may seem strange, but one of the most exciting things about Manila is visiting one of its cemeteries. Visit, for example, the Chinese Cemetery (Manila Chinese Cemetery), which looks very unusual: many of its pantheons and tombs look like actual chalets (some have a bathroom, kitchen, and even a Jacuzzi!), which are taken care of every day by local staff. You can even hire a guide — he will lead you to the most famous pantheons and tell you about them.
It is also interesting to visit the Manila American Cemetery. Unlike the previous one, this is a vast esplanade filled with white crosses surrounded by towering skyscrapers.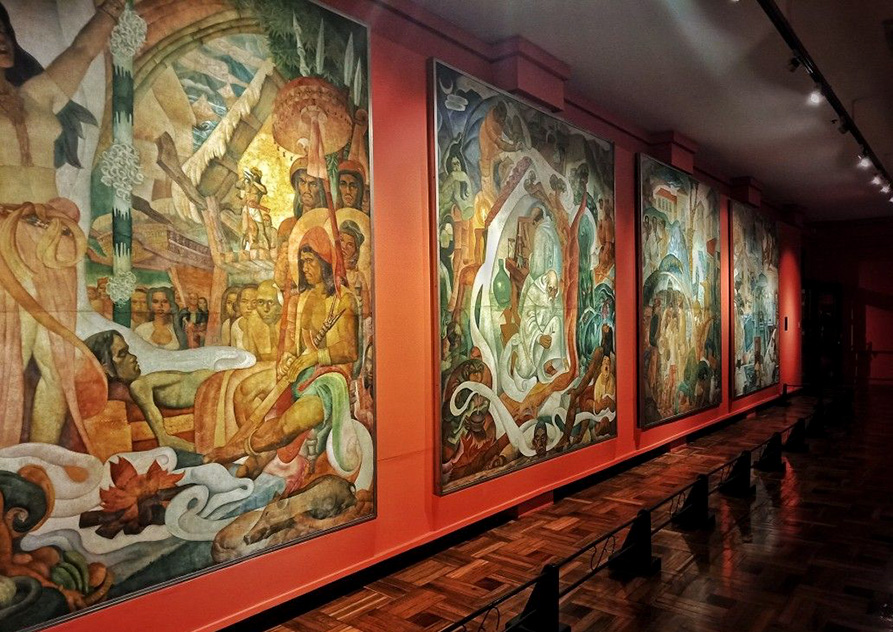 8. Attend Manila Museums
Suppose you want to delve a little deeper into the history of the Philippines. In that case, the most exciting museums in Manila are the Ayala Museum, located in Makati (with many explanatory posters in English), the National Museum of Natural History in Lunetta Park, and The Mind Museum, an ideal science museum for children.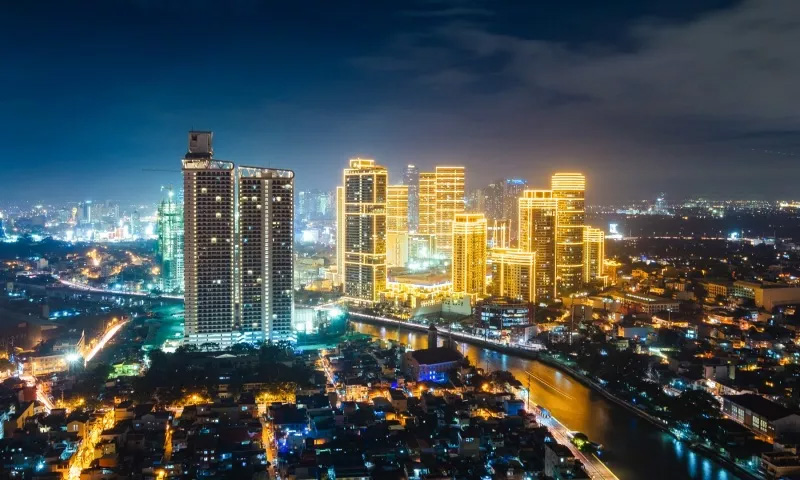 What to see in Manila in 1 day
If you have only one day in the capital of the Philippines, what can you do in time? Start from Intramuros and visit:
Fort Santiago
Manila Cathedral
Manila House and
St. Augustine Church
To admire the view and take photos, you can climb the wall or relax on the terrace of the Bayleaf Hotel with the best panorama of Intramuros.
Continue your walk to Jose Rizal Park, enjoy the atmosphere, look at the monument to Jose Rizal and follow the Baywalk.
Take a taxi to Chinatown, and walk along Ongping Street until you reach the Santa Cruz Basilica. You are probably already hungry — there are many inexpensive restaurants with delicious food in Chinatown. Dong Bei (dumplings) is one of the most popular.
During the day of contrast, you can catch a taxi to the Greenbelt Shopping Center. Here you will see modern shopping malls in the Makati district. Take the opportunity to shop in memory of visiting Manila and the Philippines culture at SM Makati.
Dinner time! You can choose one of the Thai restaurants in Greenbelt, People's Palace, enjoy authentic Japanese cuisine in Nihonbashitei or find something trendier in the Poblacion area, such as Chupacabra or Crying Tiger.
Transportation in Manila is quite chaotic
The public transport network is not very convenient. It consists of a metro serving the capital and suburbs — LRT, MRT (stations are located mainly above ground), and buses. The metro works from 5 am, but only until 21.30, and on weekends the metro works from 6 am to 8.00 pm. If you decide to use the bus, you should check the bus schedule in advance at the hotel or tourist center, as it changes from day to day. If you are getting to know the city, it will be more convenient for you to take a Grab taxi. The Grab app is similar to Uber. You can ask them to pick you up anywhere.
Keep an eye on your belongings
While traveling, always keep an eye on your belongings and do not flaunt valuables. There are no violent robberies in the Philippines, but there may be minor thefts. Be careful!
Currency exchange
You should pay for purchases and services only in national currency. You can exchange money at one of the many exchange offices. The highest commission is in exchange offices on the territory of hotels.
It is necessary to bargain not only in the markets but also in small private shops. You will be able to reduce the price several times. In large shopping malls and supermarkets, there is a fixed price.
Learn a few phrases in the local language
Many locals speak English. Nevertheless, if you learn a few phrases in the local language, it will be a manifestation of respect for someone else's culture and will help to win over the interlocutor.
Take your passport
If you plan to visit nightclubs and casinos, take your passport. Entry to some entertainment venues is prohibited for persons under the age of 21; the presence of a passport will allow you to resolve this dispute quickly.
Take an umbrella
If you travel from June to October, you should always carry an umbrella at this time. Rain may start unexpectedly.
You need sun protection
Do not forget to take creams and other sun protection products with you. Even if you plan to spend a little time outdoors, in any case, they will come in handy.
Tips for a service
Tips should be left literally for any services. In restaurants and cafes, as well as in taxis and hairdressers, they should be approximately 10% of the cost of services. In some restaurants, the service fee is included in the bill; in this case, the tip amount can be reduced to 3 – 5%.
Map with hotels in Manila
Read about other great places in the Philippines