The official currency of the Philippines is the peso. There are banknotes of 20, 50, 100, 200, 500, and 1000 pesos and coins of 1, 5, 10, and 25 cents, 1, 5, and 10 pesos. If you have a 1000 peso banknote, change it quickly – in many places, you will not be able to change so much money.
You can easily exchange euros and dollars in the Philippines. So, the exchange will have no problems if you have dollars or euros.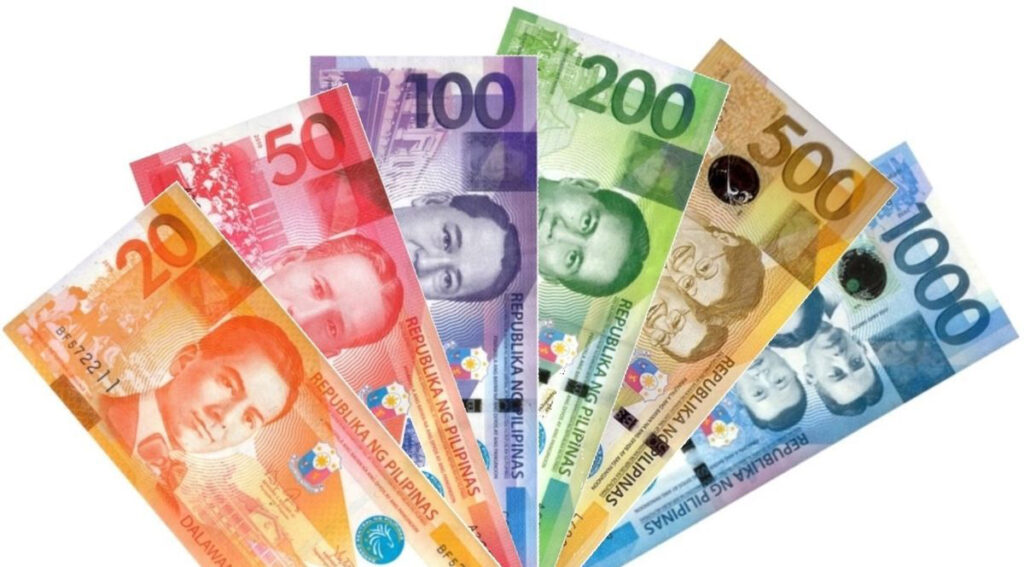 Bringing money to the Philippines
Travelers to the Philippines carrying cash should be aware of the limits on importing and exporting money. The limit for transporting the Philippines' local currency, physically and by electronic transfer, is PHP 50,000 per person. This limit includes all legal tender Philippine notes, coins, checks, and money orders.
There are restrictions on foreign currency. Travelers can only carry up to the U.S. $10,000 (or the equivalent in any other currency). This limit includes further checks, traveler's checks, money orders, deposit certificates, and trading orders.
Carrying more than the accepted currency limit
Travelers wishing to enter or exit the Philippines with more than the accepted limit must obtain a letter of authorization from the BSP.
Those carrying excessive money without an authorization letter are liable to have the money confiscated by the Philippine Bureau of Customs.
Those who wish to enter the Philippines with an amount exceeding U.S. $10,000 must provide a written declaration. You can find the declaration form on the Banko Sentral ng Pilipinas official website.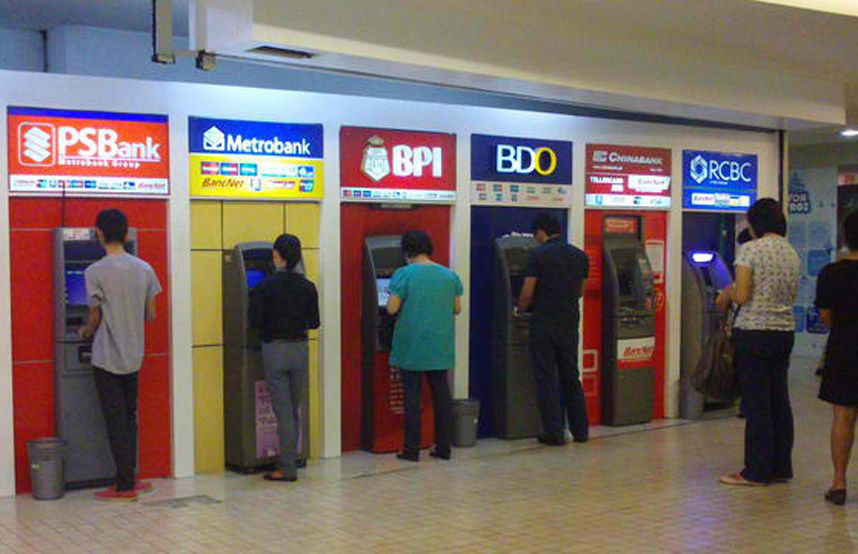 Currency exchange and ATM
Be careful
One thing to watch out for when exchanging currency in the Philippines: You may get a bundle of cash with a lower denomination banknote among the correct banknotes, so it is difficult to distinguish the bundle from the correct one externally. These clever shenanigans are especially common when using small street money changers. They may offer a better rate than the banks but count your money immediately before leaving. Do not exchange money on the street. 
Withdraw cash from an ATM
Probably the fastest and safest option is to use an ATM, preferably your bank's ATM if available, to withdraw money once you're in the Philippines. While there are specific scams associated with PIN theft, it is generally safer to withdraw cash from an ATM than to exchange currency on an exchange.
Using this method, you will not be able to change your currency physically. Still, you can only withdraw money in local currency by paying your bank's ATM fee and currency exchange fee (200 to 250 pesos, 3 to 4 euros for withdrawal). The exchange rate is often lower than at exchange offices, and you won't have to carry valuable foreign currency like the dollar or euro. On the other hand, many ATMs in the Philippines only allow you to withdraw 10,000 pesos at a time (only BPI is 20,000). ATM withdrawals in the Philippines can get quite expensive for a 15-day trip.
Payment by card
Unfortunately, you can pay by card in the Philippines only in large cities (Manila and Cebu, mostly) and in some shops of tourist places, such as Boracay or El Nido. Also, be aware that outside of Manila or Cebu, many places, such as hotels and dive centers, charge a fee for card payments, usually between 3% and 5% of the amount payable.
Exchanging money at Manila airport
Exchanging money at Manila airport is a good option if you don't plan on staying here, as there are many money changers in Terminal 1 and Terminal 3 (some are open 24 hours a day). Unlike most countries, Manila airport's exchange rate (against euros or dollars) is excellent. Therefore, we recommend you compare the rate at various exchange offices and exchange money here at the exchanger with the most favorable rate. Exchange some of your money here, although you will also find exchange offices elsewhere in the country.
In case you decide to discover Manila and stay here, you will find exchange offices in the city that offer a slightly better exchange rate. However, remember that only a taxi ride can offset this difference in the exchange rate, and there is no point in driving around the city searching for profitable exchange.
Currency exchange at Cebu Airport
Another point of arrival for travelers to the Philippines is Cebu Airport. In it, you will find several exchange offices; however, we do not advise you to change money at Cebu Airport; the exchange rate is usually lousy. If you are staying in Cebu, head to the exchange offices, which typically reside in shopping malls.
Shopping malls for exchanging money
Ayala Mall (located next to Rustans Supermarket): Recommended if you spend the night in Cebu. You have options to eat well, and right across the street are a couple of no-fee exchangers. HSBC allows you to exchange 50,000 pesos without local fees.
Island Mall in Mactan: Preferably, if you are spending the night near the airport or going to other locations in Cebu, ask for a taxi or shuttle to stop here before you continue your journey.
Marina Mall in Mactan: Recommended in the same case as above, but the exchange rate is usually worse.
S.M. City: Desirable if you are heading to Cebu port.
Port Pier 1: there is an exchange office. The exchange rate is slightly higher than at the airport but worse than in previous places.
Drop-By Foreign Exchange: resides in the source area of ​​Osmeña – an excellent exchange rate.
In case you need to exchange money elsewhere in the Philippines, don't panic. Use a Google Maps search for Palawan Pawnshop (tiny houses where Filipinos receive money from their relatives living abroad), Western Union, or a local bank (BPI, Metrobank…). Most of them exchange dollars and euros.
Read about great places in the Philippines